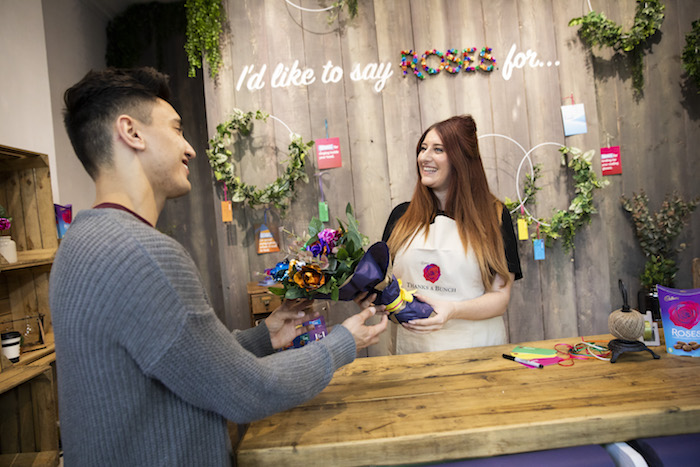 A survey of over 2,000 Britons found that 79 per cent believe we are world-famous for being polite and saying 'thank you' – with the majority (84 per cent) stating they are proud of this national reputation.
80 percent believe that in the age of text messaging and short form communication, we don't say thank you enough. And, when we do say it, 78 per cent of people across all ages believe we're not doing it properly – with half (53 per cent) of those polled stating they would much rather receive a physical gesture, such as a handwritten letter, flowers or chocolates over commonly used digital forms.
The good news is that getting a 'thank you' right is very powerful in our manners-obsessed nation, with almost all respondents (94 per cent) saying a heartfelt thank you done properly made them feel warm inside. And the same percentage stating that one heartfelt 'thank you' gesture is worth 20 half-hearted ones.
So to remind people of the power of saying 'thank you' properly, and encourage people to do it often, Cadbury has opened 'Thanks a Bunch', a flower shop with a difference.
The shop is being run by  London florist, Augustus Bloom, who has turned his hand to chocolate floristry for the campaign; hand-crafting  chocolate flower bouquets made from the range of mouth-watering Cadbury Roses flavours, which include Golden Barrel, Signature Truffle and classic Caramel.
Completely free, on a first-come, first-served basis, there will be bouquets and single stem Cadbury Roses 'Roses' on offer. Visitors picking up the bespoke gifts will simply need to pay with their message of thanks, which will then be added to their Roses…
Golin is behind the activation which is in situ from Wednesday 10th to Saturday 13th October.