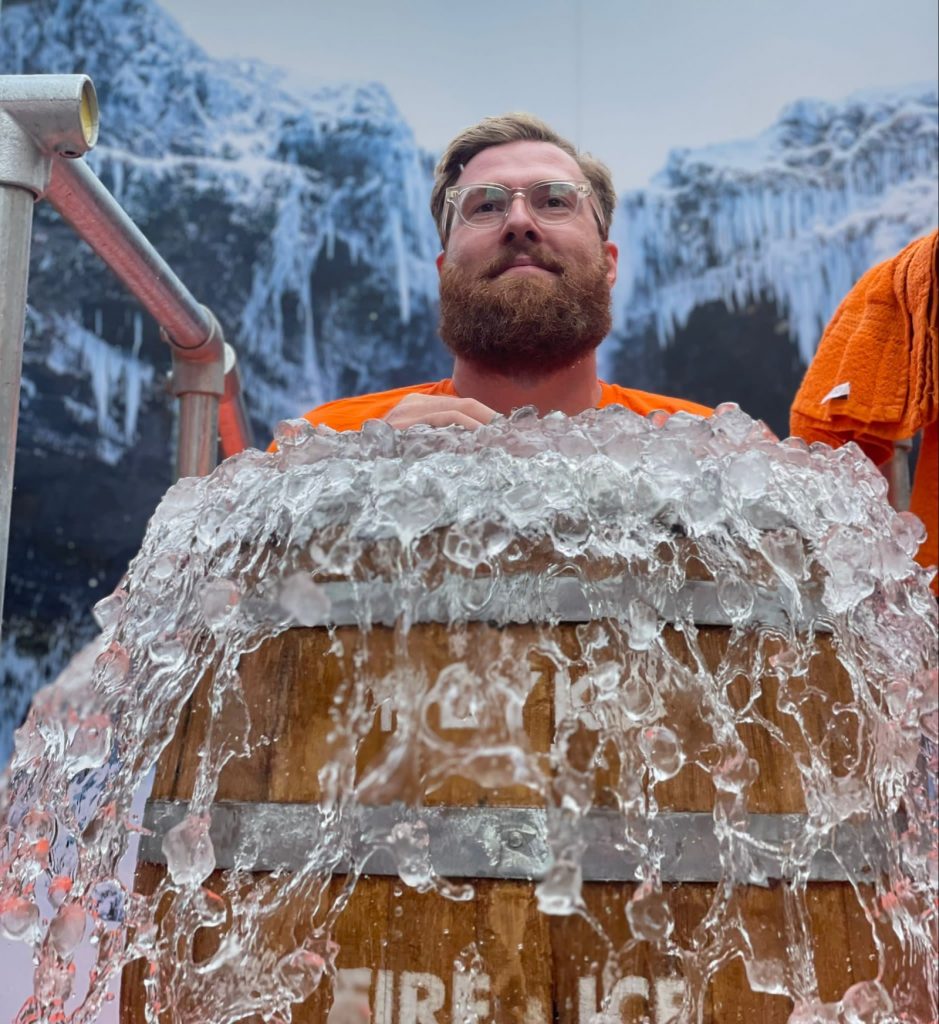 Reyka vodka – with help from its creative agency, Exposure – created a little piece of Iceland in Manchester with the Fire and Ice Oasis experience, which ran at The Oast House across the weekend of 9th and 10th September 2023.
The experience further builds brand awareness and trial by enticing 'curious 25 to 40-year-old wanderlusting urbanites' to experiment with Icelandic emblems including ice bath barrels, rustic community seating, Northern Lights imagery, Icelandic food, fire pits, branded giveaways (mugs, jumpers and flasks) and – of course – a bar serving Reyka cocktails. What's more, everyone brave enough to take a dip in the ice baths was entered into a prize draw to win a trip to Iceland.
Hyper local awareness was driven through paid search, with amplification aided through breathwork and adventurer influencers, alongside plenty of social capture opportunities dotted throughout the experience.
The Fire and Ice Oasis experience is the result of a seven-year relationship between Reyka and Exposure, which has seen the brand grow at twice the pace of the total premium+ vodka category, with Reyka now accounting for 28% of the total value of the market. The 2023 experience builds upon previous successes by extending the focus beyond ice baths and into broader Icelandic cultural emblems.
Exposure's Head of Experience, Emily Liddington, added: "Our latest iteration of the Fire and Ice Oasis – where fire pits meet ice baths – is about creating memorable experiences for the people of Manchester whilst solidifying Reyka's heritage, sense of Nordic fun and quirkiness. Experiencing a brand is key to showcasing authenticity and delivering relevance for consumers, while helping convert market share as a result."