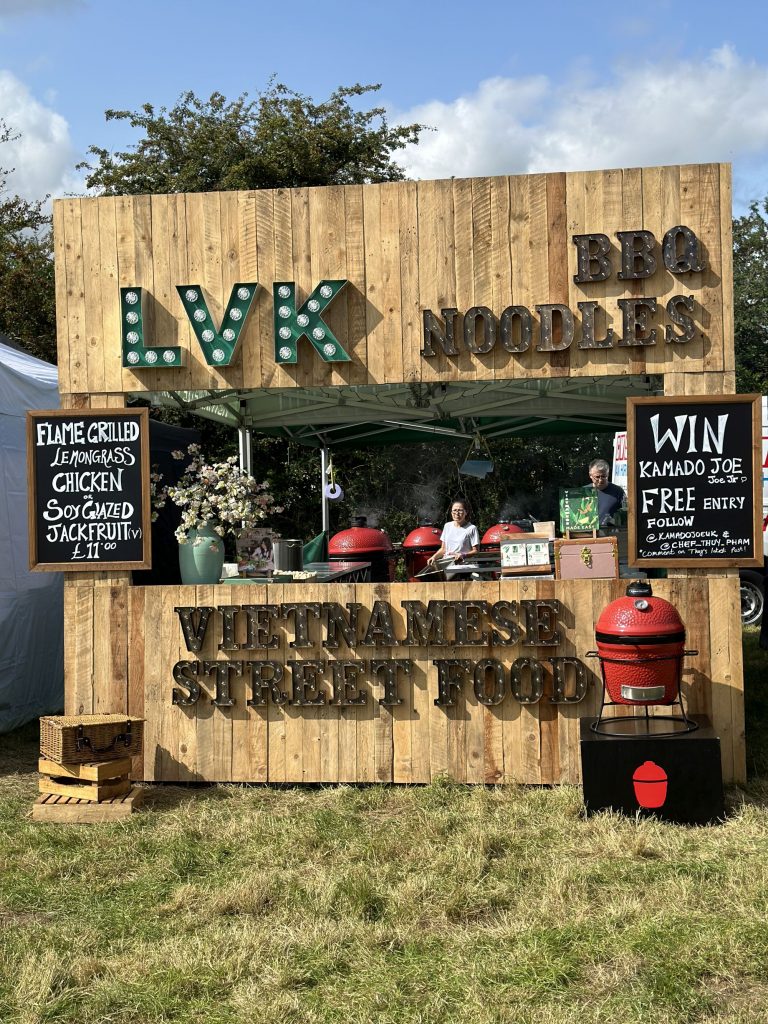 Retail design, manufacture and installation specialist Silverpoint, together with their client Kamado Joe are celebrating the overwhelming response to the brands presence at Big Feastival held recently at Alex James Farm in the Cotswolds.
As part of a packed summer event schedule, Silverpoint delivered the perfect solution for Kamado Joe client, Little Viet Kitchen at this major food and music festival.
The objective was to showcase Kamado Joe and highlight the latest collection of outdoor high performance ceramic grills, accessories and fuels alongside Little Viet Kitchen, building awareness and cementing their reputation to consumers attending the highlight popular event 'as used by professionals' and as a leading luxury outdoor kitchen brand.
This follows on from the premium, innovative outdoor kitchen brand Kamado Joe commissioning the services of Silverpoint to support the business in elevating its retail and event presence with a large-scale European-wide roll out of 1000 display units and new exhibition stands.
Ben Forte, Global Marketing Manager for Kamado Joe comments: "We were thrilled with the attention and genuine interest that our presence at the event attracted. We have been working very closely with Silverpoint for five years, and our relationship with the team is very intuitive.  The stand provided a fully immersive and interactive platform to really bring the Kamado Joe range to life, showcasing the ceramic grills in action, with energetic and engaging cooking demos."
Kamado Joe, part of Middleby Residential is a world leader in premium, residential kitchen appliances and equipment for outdoor cooking enthusiasts. The highly-respected Middleby brands offer advanced innovation and sought-after design for the home kitchen.
Established in 2011 Silverpoint serves a national and international client base, creating outstanding bespoke visual merchandising solutions to help brands raise visibility and build reputation which inspire and deliver both in-store and at events. The agency produces, coordinates and manages events and exhibitions across the world, working with both high street names and smaller brands to assist them in maximising the opportunities to showcase their products and services.
Silverpoint embraces the use of sustainable and recycled materials wherever possible in order to endorse the reduction in their global footprint and those of their clients.