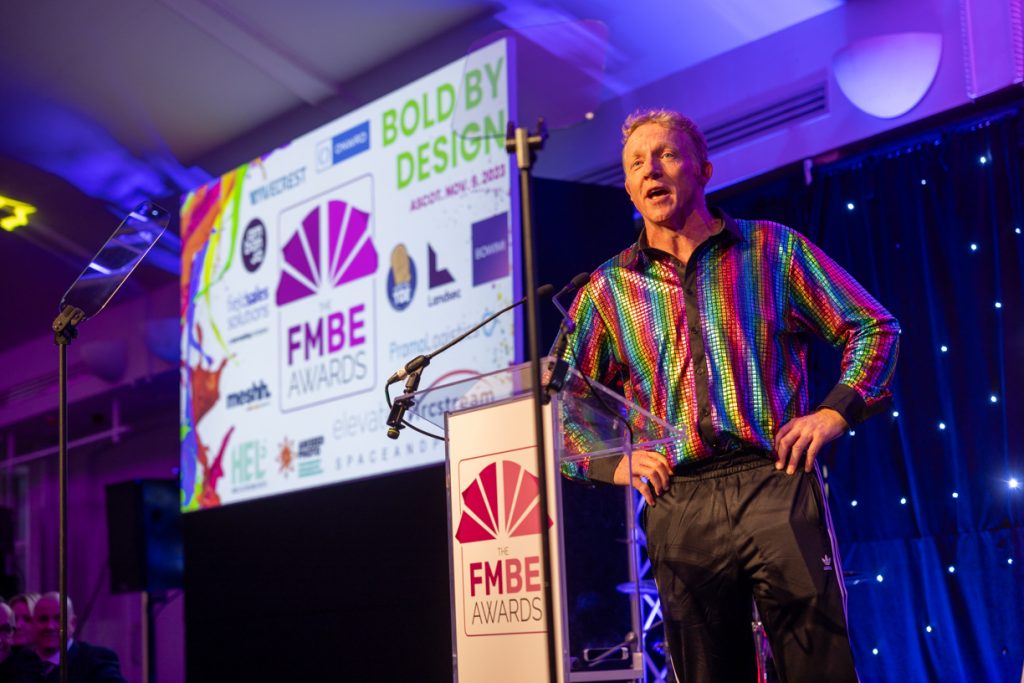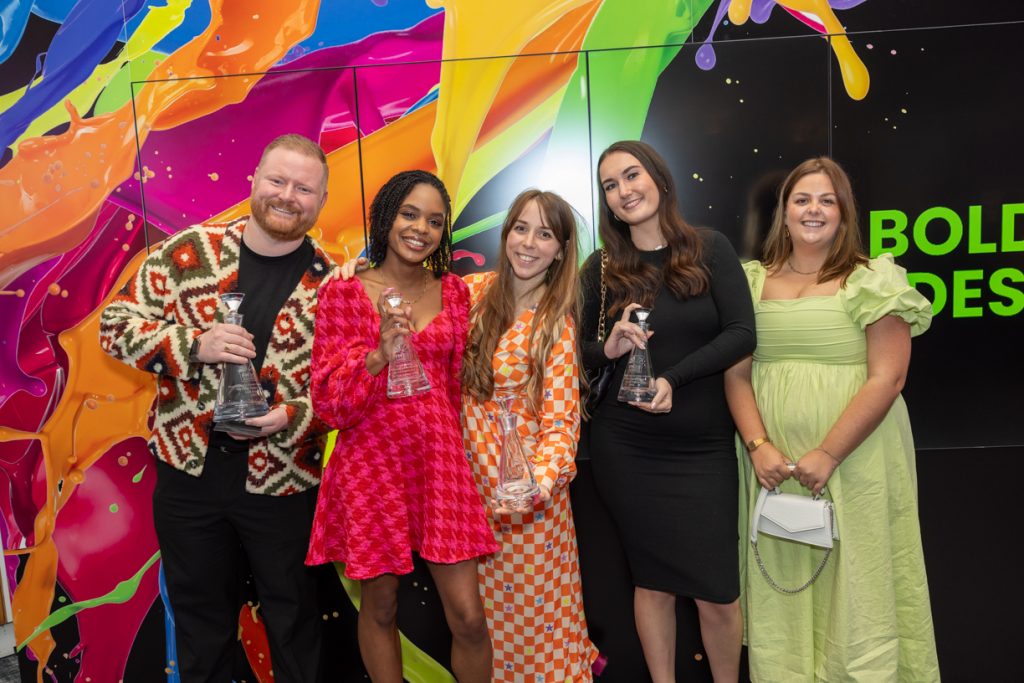 The Bold By Design online showcase is a new feature on the FMBE website that is created to be a home of excellence in FMBE design on the Internet. The showcase champions experiential and immersive design for events, retail, exhibitions, roadshows or immersive experiences.
>>> BOLD BY DESIGN – SHOWCASE <<<
At FMBE Awards 2023 the event was themed Bold By Design. Guests were encouraged to choose their brightest outfits or wear a nod to a favourite designer. The theme was extended with bold paint brush designs and lighting effects as well as a posing interactive screen from experiential design technologists Arcstream (pictured).
At the same time event screens and relays were used to showcase some striking designs from Design and Build event agencies. An initial five design and build agencies have been chosen to launch the showcase – Imagineerium, Promohire (Raccoon), Realise Live, Scene 2 and Star Live.
Design and Build agencies will be added to this showcase when nominated by FMBE agencies and their clients.
Frank Wainwright (pictured, top) , FMBE Awards director comments: "FMBE's Bold By Design is a free participation online showcase where reliable and creative brand event stand, display and installation businesses are shown off to campaign creators. Participants are challenged to show off their work in a maximum of four images, giving buyers an easy access route to shortlisting their likely suppliers for any FMBE campaign."