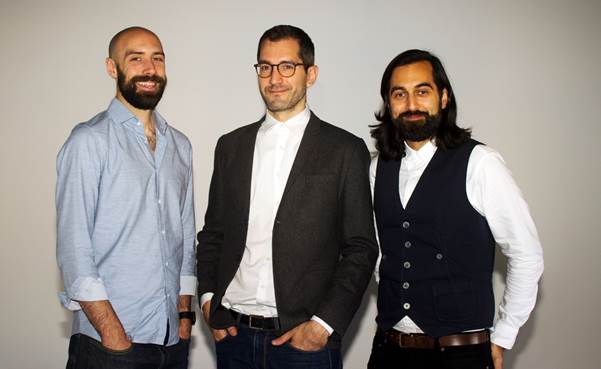 Tribal Worldwide London has made a number of promotions into the leadership team following strong growth and the successful launch of the agency's new Total Experience practice model.
Alex Ringhofer is promoted to associate managing partner, Baydr Yadallee becomes head of account management, and Gordon Fisher is the new head of operations.
Ringhofer has led the Volkswagen Passenger Cars account for the last two and a half years. His new role expands to include all the agency's Volkswagen Group accounts (Volkswagen Passenger Cars, Volkswagen Commercial Vehicles, SEAT and ŠKODA). He will take responsibility for tackling major upcoming challenges affecting the automotive industry, including the introduction of eCommerce and electrification.
Yadallee joined Tribal in 2017 from consultancy Hi Mum! Said Dad and will be responsible for the overall strategic management of retained and project accounts, while also continuing to grow the account management team and develop the business pipeline – following recent wins such as J&J, Disney and Biogen.
Fisher has been at Tribal for seven years, working across most major clients and is ideally placed to take on the agency's day-to-day operations. In his new role, he will work alongside chief executive officer, Tom Roberts, to drive business performance. He will also continue to lead the ŠKODA account which Tribal won earlier in 2018.
Alex Ringhofer, associate managing partner at Tribal Worldwide London says: "It's a great recognition of the work we do for Volkswagen that more and more of their Group brands want to work with us. I'm excited to be leading our brilliant teams as we partner Volkwagen in steering through the big changes that lie ahead."
Baydr Yadallee, head of account management at Tribal Worldwide London says: "We've had some  great new business wins over the last year and we've brought in some fantastic people, including in the account management team, and I'm relishing the prospect of working with them all more closely."
Gordon Fisher, head of operations at Tribal Worldwide London says: "Tribal has been bringing together creativity and technology for over 20 years to deliver remarkable customer experiences. I'm really excited about the new Tribal Total Experience model and the role it will play in bringing our specialisms to market."
Tom Roberts, CEO says: "These promotions are a reflection of the success we've had in delivering Total Experience for both our longstanding clients and the new clients we have won over the last 12 months. We're delighted to be rewarding Gordon, Baydr and Alex for their commitment and their contribution to evolving the agency and preparing us for continued success in the future."