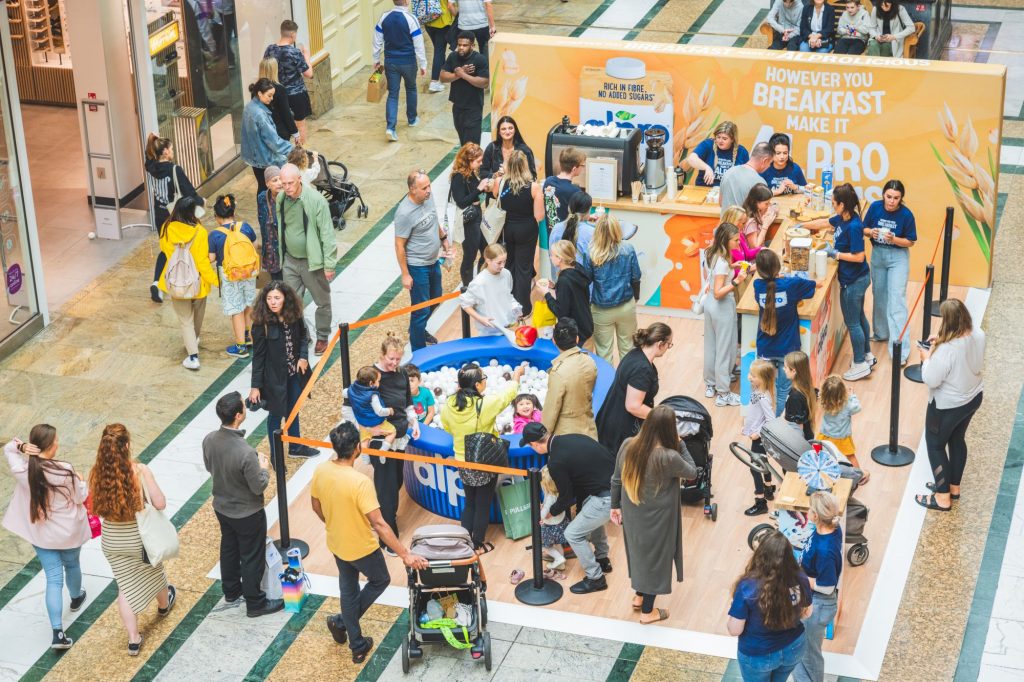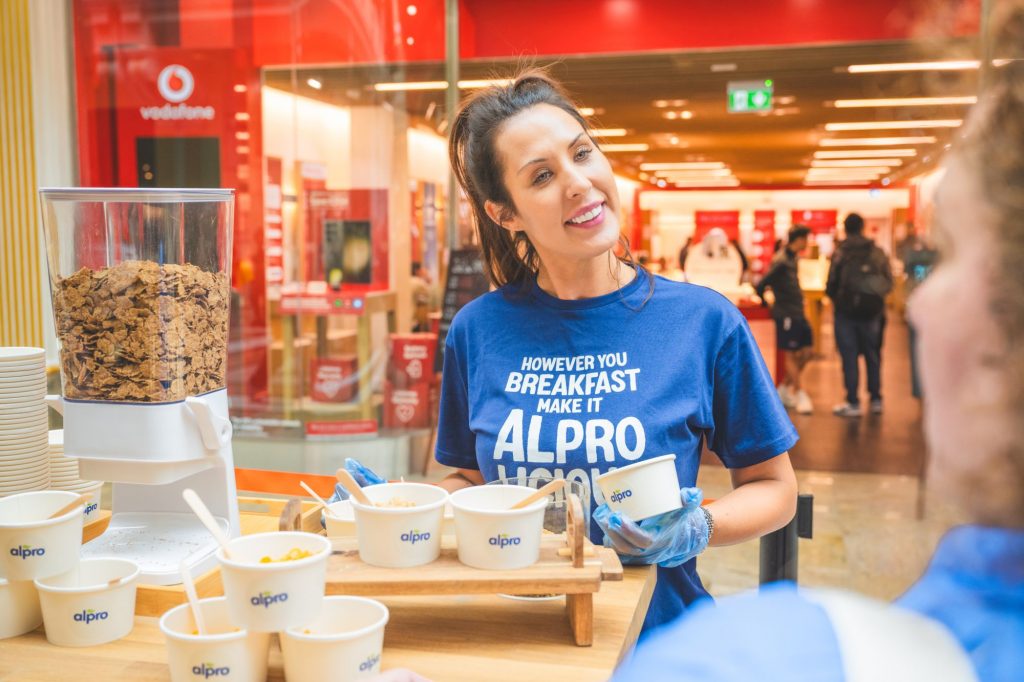 "Alproworld: Your Alprolicious Breakfast Adventure," is immersive experience  that is designed to captivate the hearts and taste buds of "curious waverers" and "thrifty fad followers" in their quest to discover the best tasting plant-based options, particularly at breakfast time.
Alpro, a brand renowned for its commitment to quality and taste, sought to connect with consumers through a unique and flavorful strategy. The mission: to establish Alpro as the premier choice for plant-based breakfast enthusiasts. With the strapline, "However you breakfast, make it Alprolicious," Purity embarked on a journey to infuse self-expression into the breakfast routine. The core product of focus was Alpro's Oat range, as well as the Soya, Almond, and Coconut options.
The strategy was anchored in taste and occasion, focusing on the breakfast experience. To bring this vision to life, Purity embarked on a tour of shopping centres visiting Westfield and The Trafford Centre, setting up captivating Alprolicious experiences at shopping centers across the country.
Warm Welcome: Alpro's Brand Ambassador welcomed visitors to the Alprolicious experience, setting the tone for a memorable adventure.
Cereal Topping Station: At the cereal topping station, participants had the opportunity to create their dream breakfast bowl from a wide array of offerings, including cereals, fruits, nuts, seeds, honey, agave syrup, coconut flakes, cinnamon, and chocolate chips.
Alpro Showcase: Next, visitors were guided to the Alpro station, where all four Alpro products – Oat, Soya, Coconut, and Almond – were on display. The knowledgeable Alpro team explained the unique attributes and benefits of each, including pricing distribution.
Spin the Wheel: Participants were invited to "spin the wheel" to determine which Alpro product they should try on their customized breakfast bowl. Lucky individuals had a chance to land on the WIN section, entering a prize draw to win a coveted coffee machine bundle. Before making their selection, consumers could sample each product to find their personal favourite.
Instagram-Worthy Moments: For social media engagement, attendees could climb into the giant cereal bowl for a memorable photo moment, encouraged to share their Alprolicious experience with the world.
"Alproworld: Your Alprolicious Breakfast Adventure" by Purity elevated Alpro as the ultimate choice for those seeking delicious, plant-based breakfast options.