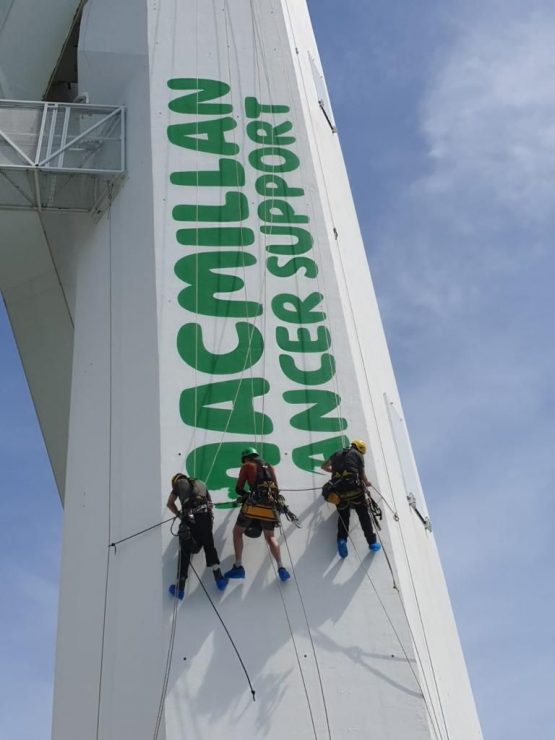 Sponsorship and brand partnership agency Reg&Co have brokered a ground-breaking partnership between Macmillan Cancer Support and Portsmouth City Council that will benefit communities in the south coast city.
The cancer charity is set to become the new presenting partner for Portsmouth's iconic Spinnaker Tower, which is owned by Portsmouth city council.
The partnership will raise awareness of the help available to people affected by cancer, particularly the services Macmillan provides to the community in and around Portsmouth and will support Macmillan's fundraising events and activities. The agreement will also generate income for the council, which will be directly invested in services that people and communities in the city rely on.
The Spinnaker Tower will remain its iconic white colour and will not be renamed or repainted. Instead, the intention is for the charity's logo to appear on the bottom section of one of the tower's legs as well as on signage at the front of the building and inside the attraction.
Visitors to the south coast landmark will have the option to directly donate to Macmillan Cancer Support when they buy tickets at the tower. Macmillan will also hold multiple fundraising events at the Spinnaker Tower over the next year, including charity abseils down the 170m structure and a Macmillan coffee morning in the clouds.
Karen Morris CEO Reg&Co, commented:
"This is a partnership we are extremely proud to have brokered. Adding value to the community was a key objective for our brief. We gave Portsmouth City Council a market-informed valuation and took it to Macmillan Cancer Support offering a community partnership that gives the charity a fundraising platform and huge awareness with their logo on this iconic landmark overlooking the solent."
Cllr Steve Pitt, the Leader of Portsmouth City Council with responsibility for Culture, Leisure and Economic Development, added:
"This is set to be a really exciting partnership for Portsmouth, we're delighted to be working with Macmillan Cancer Support. The partnership with Macmillan marks a change of direction for the council in terms of our Spinnaker Tower partner. It is important to us that we joined forces with an organisation that provides real benefits to the people in our communities, and Macmillan certainly does that.
As a major UK landmark, the Spinnaker Tower attracts visitors from all over the world and provides an opportunity for us to forge partnerships like this that generate income which can be invested back into services for the local community."
Anthony Newman, Brand & Marketing Director for Macmillan Cancer Support said:
"The Spinnaker Tower is one of the most iconic buildings in the south of England and this is a brilliant opportunity for Macmillan to reach more people affected by cancer. Locally, the Macmillan Information and Support Centre at Queen Alexandra Hospital provides invaluable support to cancer patients and their families and, through the fundraising events and activities that can take place as part of this partnership, we hope to strengthen that support.
Sadly, the number of people being diagnosed with cancer is increasing every year and that means Macmillan's support for people living with cancer is in more demand than ever. At Macmillan, we know how cancer can affect everything. We're here to help everyone with cancer live life as fully as they can."