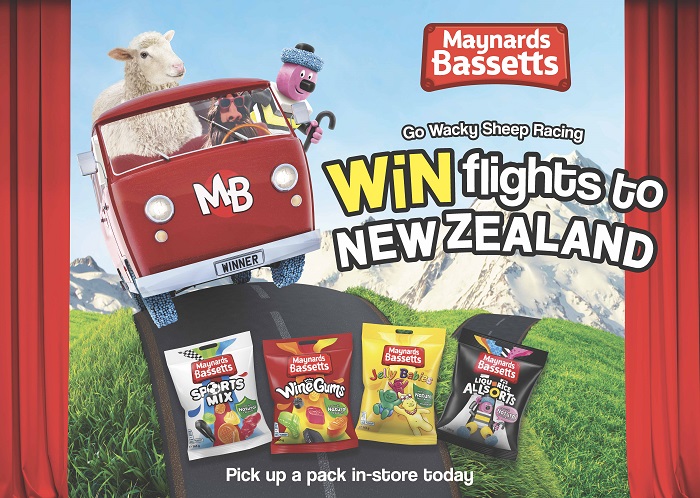 RPM has announced  two new campaigns for Mondelez brands Maynards Bassetts and Cadbury.
The new Cadbury Dairy Milk campaign has launched to coincide with World Milk Day (June 1st) and runs through to the 25th. RPM will be taking a branded milk float to high profile shopping locations in London (Westfield White City), Newcastle, Birmingham (Bull Ring) and Manchester (Trafford Centre) across 11 sampling days.
The activity focuses on Cadbury Dairy Milk's 'glass and a half of fresh milk' ingredients and has been designed to target on-the-go male and female consumers in the 25 to 44 years' age bracket. Reminding consumers of the creamy taste of Cadbury Dairy Milk, passing shoppers will have the opportunity to sample chocolate from the back of the milk float, from milk bottle holders, or while standing at branded chocolate 'chunk' tables.
Gemma Flanigan, marketing manager Cadbury Dairy Milk, said: "This campaign is a great opportunity for us to remind our consumers about the glass and a half of fresh British and Irish milk that goes into our chocolate, which gives it that great taste that we all know and love. The milk floats were such a natural way to bring the message to life, and we hope our consumers love them as much as we do!"
The Cadbury work follows Maynards Bassett's recently launched 'Marvellously Bonkers' campaign, which is running from May 1st through to the 31st of August. The on-pack promotion, created by RPM, invites consumers to win flights to New Zealand as well as 'bonkers' days out and free product.  The campaign message aims to encourage adults, 25 years and older, to bring out their silly side! Consumers can enter the competition by submitting the unique codes printed on the promotional packs to a dedicated website.
Katie Bashford, senior brand manager for Maynards Bassetts, said: "Bonkers will target adults who have a silly side to them.  It includes the same packs that customers know and love, with the addition of a quirky competition to make their British summer memorable.  The summer is a peak time for candy and with an attractive on pack promotion offering a strong opportunity to drive the rate of sale, we hope to drive further category growth."
Dom Robertson, Managing Director of RPM, adds: "We're excited to be working with Mondelez on these two campaigns, both creative executions are designed to be result driven.  They're notable examples of RPM's work for creative on-pack promotions and engaging consumers with interactive and eye catching sampling activations."