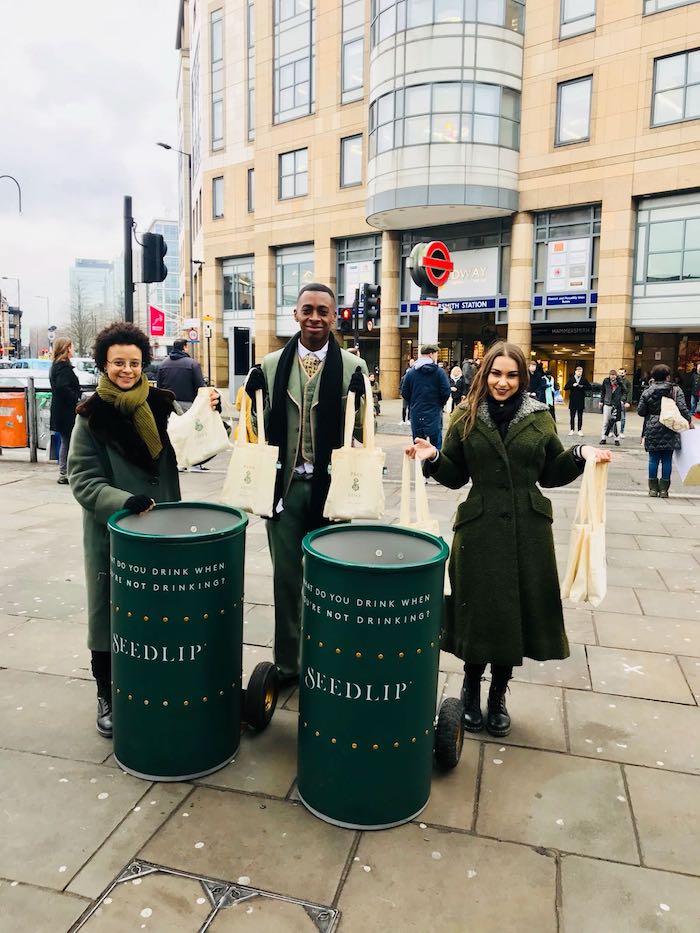 Seedlip, the world's first distilled non-alcoholic spirits, has partnered with Kru Live to encourage Londoners to sample their range; coordinated to align with the Dry January trend.
The team at Kru Live were tasked with delivering 30,000 samples of Seedlip Spice 94 and Garden 108 accompanied by giant wicker statues of the brand's striking Fox and Hare, designed and built by Tom Hare.
A bespoke casting and training was developed in collaboration with Seedlip and carried out at Kru's training studio ensured all teams selected by Kru Live were fully aligned with brand messaging and values and prepared with intricate product knowledge. Ben Thomson, marketing director at Seedlip was involved in the live training day and comments "It was great and really immersive. The team selected by Kru Live are fantastic".
Results from the campaign, combined with an instore product knowledge drive have so far hit all sampling targets and an uplift in product sales, website traffic and social media interactions with hundreds of thousands of impressions achieved.
Ella Newton, client services director at Kru Live commented "We are incredibly proud to collaborate with Seedlip at this stage in their growth cycle and help communicate their unique story in such a creative  way powered by our authentic Brand Ambassadors".