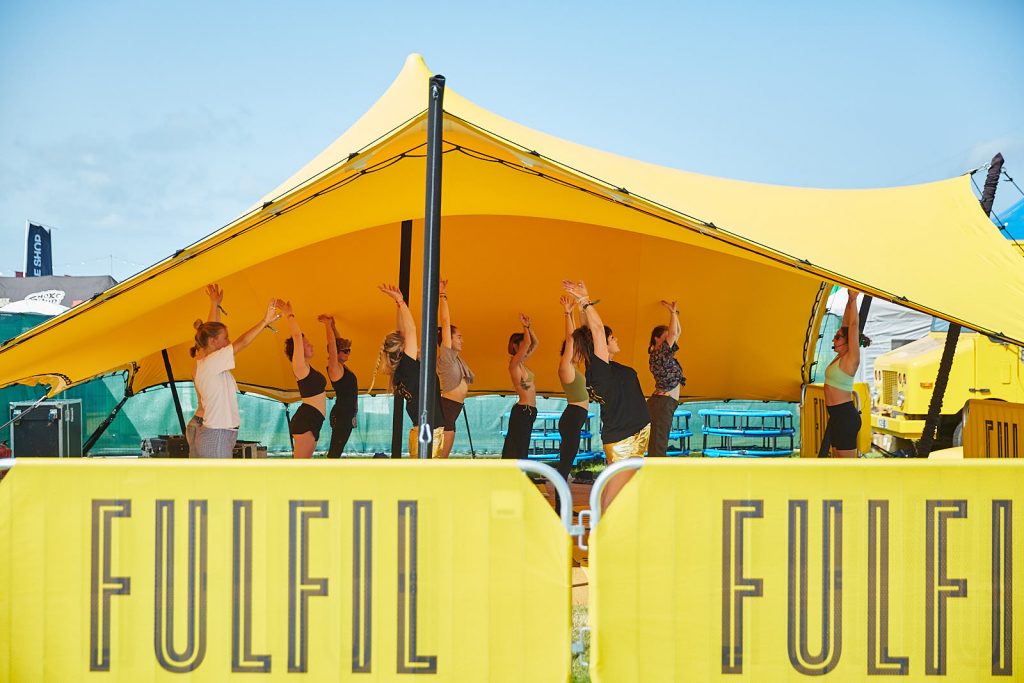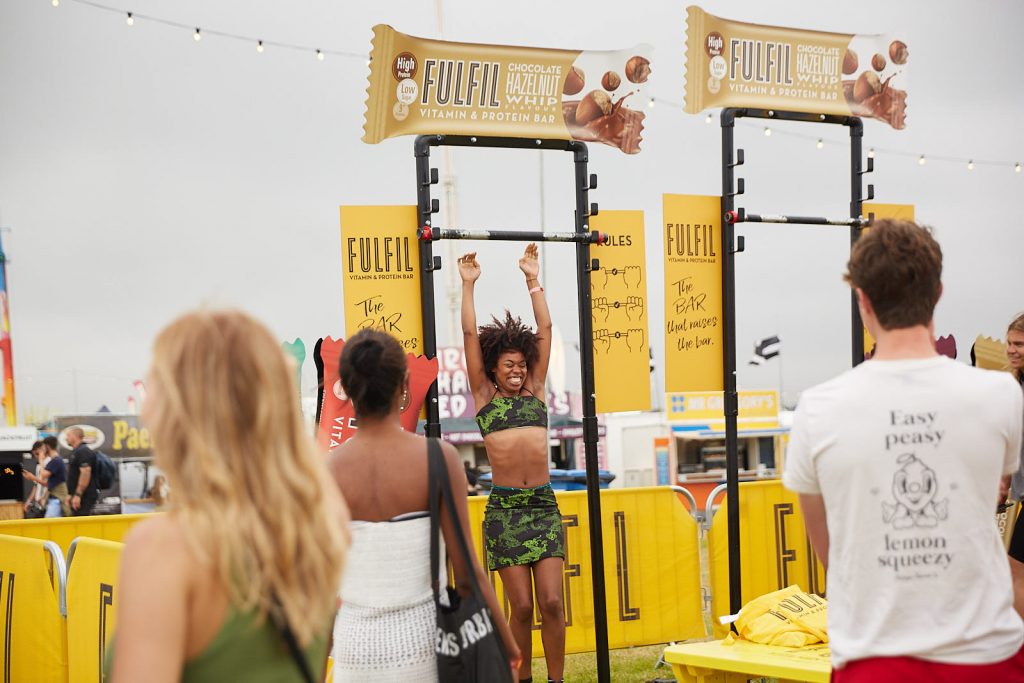 Photography: River Thompson, with permission from Sense
Fulfil, the vitamin and protein bar brand, is on a mission to help festival-goers to snack and refuel more healthily, whilst maximising their enjoyment of both flavour and fun. Working with global brand experience agency Sense, Fulfil heroed their 'Life's Wonderfuel' campaign through experiential activations at Boardmasters that offer a whole range of activities for their community of active fans to get involved with.
The Fistral Beach site was  the centre of Boardmasters' surf action for the week, with Fulfil providing a surf simulator challenge alongside a wealth of high protein, low sugar bars to keep those energy levels up.
Fulfil also had an unmissable 're-fuelling' experience in the main festival site at Watergate Bay, where crowds participated in a range of activities throughout the day – from morning yoga classes, afternoon 'Bounce n Burn' exercise sessions to the sunset silent disco. There was also a 'hang tough' competition where the person to stay off the ground the longest at the end of the event could win ultimate branded merch including sunglasses, tote bags and, the peak of festival fashion, a bucket hat.
Rounding off a truly complete experience on the Cornish coast, a relaxed seating area provided the opportunity to sample the range of Fulfil flavours paired with local coffee for that final 'Wondefuel' feeling.
Megan West, Fulfil Brand Manager says "Our Wonderfuel festival experience shows how Fulfil is a flexible and convenient addition to any occasion by refuelling attendees in different ways. This is our largest activation to date and we've loved working with Sense to bring it to life.'
This activity represented the peak of Fulfil's summer experiential campaigns working with Sense, having also worked together at Great Run Series events over the course of 2023.
Anticipating the event, Olivia Rayner, Sense Creative Director said "We are creating a 'Wonderfuelled' yellow destination in the midst of Boardmasters festival. An energising space that understands what festival-goers need throughout the day and then matches that mindset to healthy and energising treats and activities, that not only 'fuel' their festival experience but also provide memory-making moments with friends.