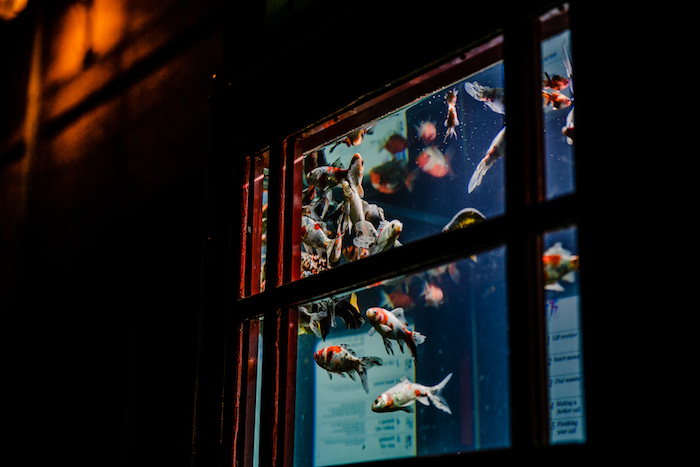 Shaftesbury's Carnaby, Chinatown and Seven Dials villages are among the locations for Lumiere London, the free four-night festival from 18-21 January, featuring more than 50 artworks by UK and international artists.
It is the second-time London has hosted the festival, which is produced by arts charity Artichoke and commissioned by the Mayor of London, and it continues the West End's reputation for innovative and world-class visitor attractions. A major sponsor of Lumiere London is the West End Partnership, where Shaftesbury is a partner.
For more than 30 years, Shaftesbury has invested in London's West End to create vibrant and prosperous villages.  Shaftesbury encourages and supports events, such as Lumiere London, which showcase the West End and welcomes visitors and the residential community  throughout the year.
Among the Lumiere London works featured in Shaftesbury's villages are:
Flamingo Flyway by the Lantern Company with Jo Pocock (UK), in Chinatown which features puppeteer operated flame-coloured birds flying serenely overhead.
Aquarium by Benedetto Bufalino and Benoit Deseille (France), in Earlham Street, which transforms an iconic red telephone box into an aquarium full of exotic fish in the heart of the Seven Dials.
Shaida Walking by Julian Opie (UK), in Broadwick Street, Carnaby, which was unveiled at Lumiere London 2016 and is now a permanent public artwork, and The Plug and Bulbs by James Glancy Design (UK), in Ganton Street, Carnaby, which has a specially developed light show for the festival.
Brian Bickell, CEO of Shaftesbury, comments: "London's West End with its shops, hospitality and entertainment is world renowned as a destination for millions of visitors and a thriving centre for the hundreds of thousands who work here and its important residential community. Lumiere London is an exciting festival, which adds to its unique and unrivalled offer. Shaftesbury is proud to play a role in events which celebrate and promote the West End for the benefit of all Londoners and those who visit."