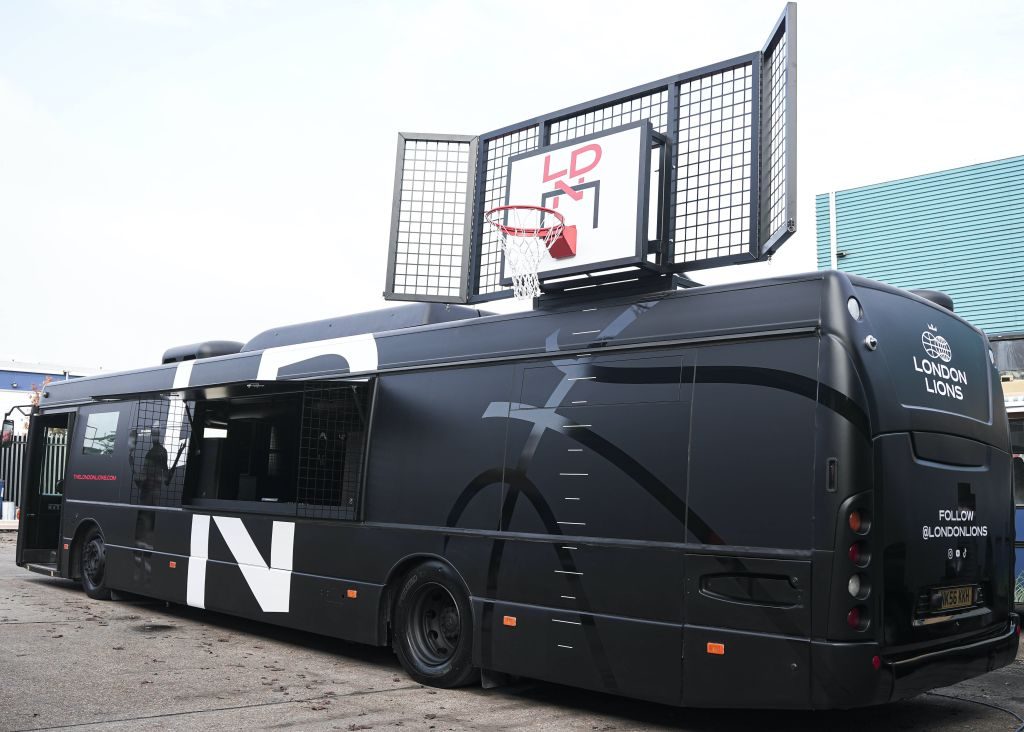 Over the 15th, 16th and 17th of December, one of the UK's premier basketball teams, the London Lions, will bring their 'Hoopbus Experience' to Canary Wharf. The bus will be parked outside the underground station with the activation being aimed at engaging new fans and players in the sport of basketball.
London's city workers will have the chance to shoot hoops in a bid to win free tickets amongst other games, whilst a DJ plays live music and free copies of the Lions' Baseline magazine are handed out. This marks its first stop in a tour around the capital over the coming weeks and months, having first launched this weeks  at Trumans Brewery on Brick Lane.
Lenz Balan, Vice President of 777 Partners who own the London Lions, said:
"We are excited to launch our Hoopbus today and hope a lot of people can come down to Trumans Brewery in Brick Lane to have a great time and try to win some free tickets! We're committed to the growth of British basketball and initiatives such as this help put the sport in front of new potential fans. The bus will be making various stops across the capital in the coming weeks and months, and this marks just the first of many projects we will be carrying out to try and engage new people in trying the sport, as well as just getting into it as spectators." 
The tour is being put together by agency Sidekick.