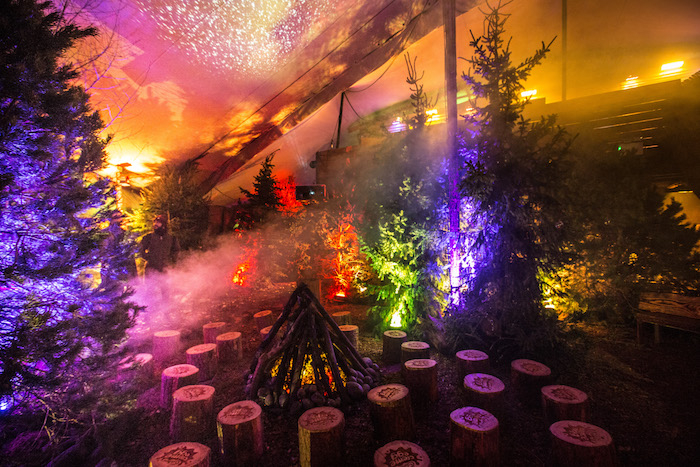 To celebrate the return of Cadbury Creme Egg Hunting Season, Cadbury launched Creme Egg Camp – an immersive haven for all Cadbury Creme Egg lovers. The camp is open for five weeks from 19th January 2018 in Old Street, London.
Open for a limited time only in Old Street, London, the Creme Egg Camp will serve a cracking range of Creme Egg inspired treats amongst an impressive display of Creme Egg hunting paraphernalia, leaving lovers of the cheeky gooey egg ready for the season ahead.
On arrival, 'campers' will sdiscover there is more to the secret woodland hideaway than meets the eye. A narrow path leads them into a forest complete with mysterious tree house, to help them get a better view of all the Cadbury Creme Egg delights.
Campers have the chance to hunt down the rare white chocolate Cadbury Creme Egg, which will be hidden amongst the depths of the camp wilderness.
The hot spot of the Creme Egg Camp will be the Campfire Kitchen – where Cadbury Creme Egg dishes will be made for hungry campers including: Gooey Creme Egg Cookies, Creme Egg Toastie,  Creme Egg Fongoo, Woodland Waffles, Creme Egg Hunters' Hot Chocolate and Georgia's Goo-tastic Creme Egg Cake.
The Creme Egg Camp is open Thursday to Sunday for five weeks from 19th January 2017 – 18th February 2018 and 100% of proceeds generated will be donated to the Prince's Trust Charity.