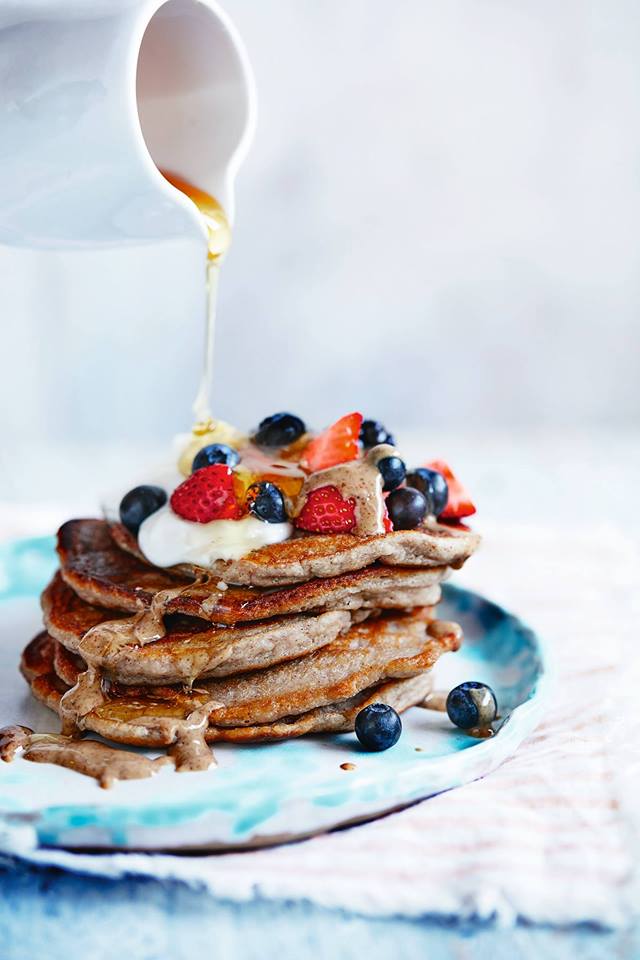 Pip & Nut is hosting a pancake pop up at Whole Foods Kensington on and ahead of Shrove Tuesday. The instore takeover will offer sweet and savoury pancakes throughout the day with the first 100 during every 'Happy Hour' on the house.
All four pancakes on the menu are l made from Pip & Nut's natural almond milk, as well as featuring a range of their nut butters in the toppings:
Coco nutty classic – A stack of coconutty pancakes drizzled with Pip & Nut Coconut Almond butter, coconut yogurt, fresh berries and honey
Nana- nuts  – A stack of coconutty pancakes drizzled with Pip & Nut Peanut butter, sliced banana and dark chocolate shavings
The love stack – This savoury beetroot pancake is topped with roasted beetroot, feta, mint, almond balsamic dressing, roasted roughly chopped almonds
Beet it – A savoury beetroot pancake topped with coconut yoghurt, dukka, heritage carrot ribbons tossed in peanut butter dressing , served with fresh thyme
The Pip & Nut Pancake Bar will run all day on 12th and 13th February, with the special 'Happy Hours' taking place between 11 – 12pm and 4 – 5pm daily. Other London Whole Foods stores will be sampling mini tasters and offering pancake inspiration on 13th 12-3pm. Whole Foods stores stock the whole range of Pip & Nut offerings for pancake lovers to purchase and enjoy at home.