Posterscope and sister agency psLIVE, today launch a new division dedicated to helping brands create projects in the heart of urban communities with both societal and commercial benefits.
Named Urban Partnerships, the new division will identify unique opportunities for brands to create immersive and engaging experiences that are grounded in social good and provide real benefits to communities. In return, brands will gain access to hard-to-reach audiences, and enable them to communicate in a much more powerful way that aligns with their commercial objectives while also providing significant benefits to local communities, relevant to their needs and aspirations.
The further benefit of positive association with local government, charities and not-for-profit organisations combines to make Urban Partnerships a powerful and flexible proposition that can play out in many ways. Examples of projects the Urban Partnerships team has completed in trial phase include:
Community events and partnerships: adidas worked with Tower Hamlets to create a light up running track, facilitating safe running for women at night, whilst promoting the launch of the boost X women's running shoe. Energy for the night-time lighting was generated by kinetic energy from people's footsteps
Investment in public infrastructure and street furniture: Online cycle retailer Wiggle helped provide branded cycle pumps and bicycle repair facilities in train stations, driving brand loyalty by giving their target audience a free utility whilst promoting their online retail site
Innovation and new technologies creating vibrant and immersive environments: Working with the British Heart Foundation and London & Partners, the Urban Partnerships team helped launch the London Heart Trail, an interactive dual-direction walk along the South Bank, from the London Eye to Tower Bridge that provided information on how to keep you heart healthy.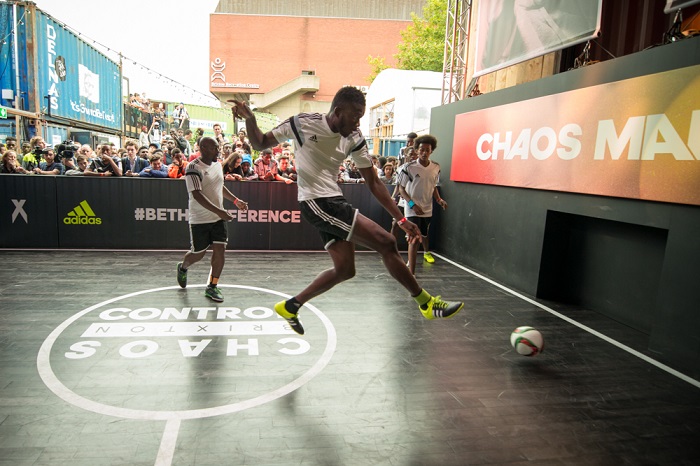 Michael Brown, MD of psLIVE, said: "We believe brands have the power, connections, resources, and in many ways, an obligation to change the world for the good. The new Urban Partnerships division has been created specifically to help brands realise this potential, by acting as strategist and facilitator between local authorities, charities and not-for-profit organisations where they can make a real difference.
"Recent research carried out by CONE communications found that 90 per cent of consumers are likely to switch brands to one associated with a good cause. To that end, we are not populating this new venture with overtly commercial or marketing people from the world of media, and instead furnishing it with people with experience doing positive work in the heart of local communities. For instance, to help me drive this forward we have engaged Christopher Nicola, who has spent 10 years with Camden Borough Council rolling out local community initiatives."
Christopher Nicola, head of Urban Partnerships, said: "The way in which consumers perceive brands has a huge influence on the effectiveness of that brand's advertising. Through Urban Partnerships, we're creating positive, impactful experiences for consumers that means brands are giving something back to the community at the same time. This isn't just advertising, it's advertising for good."