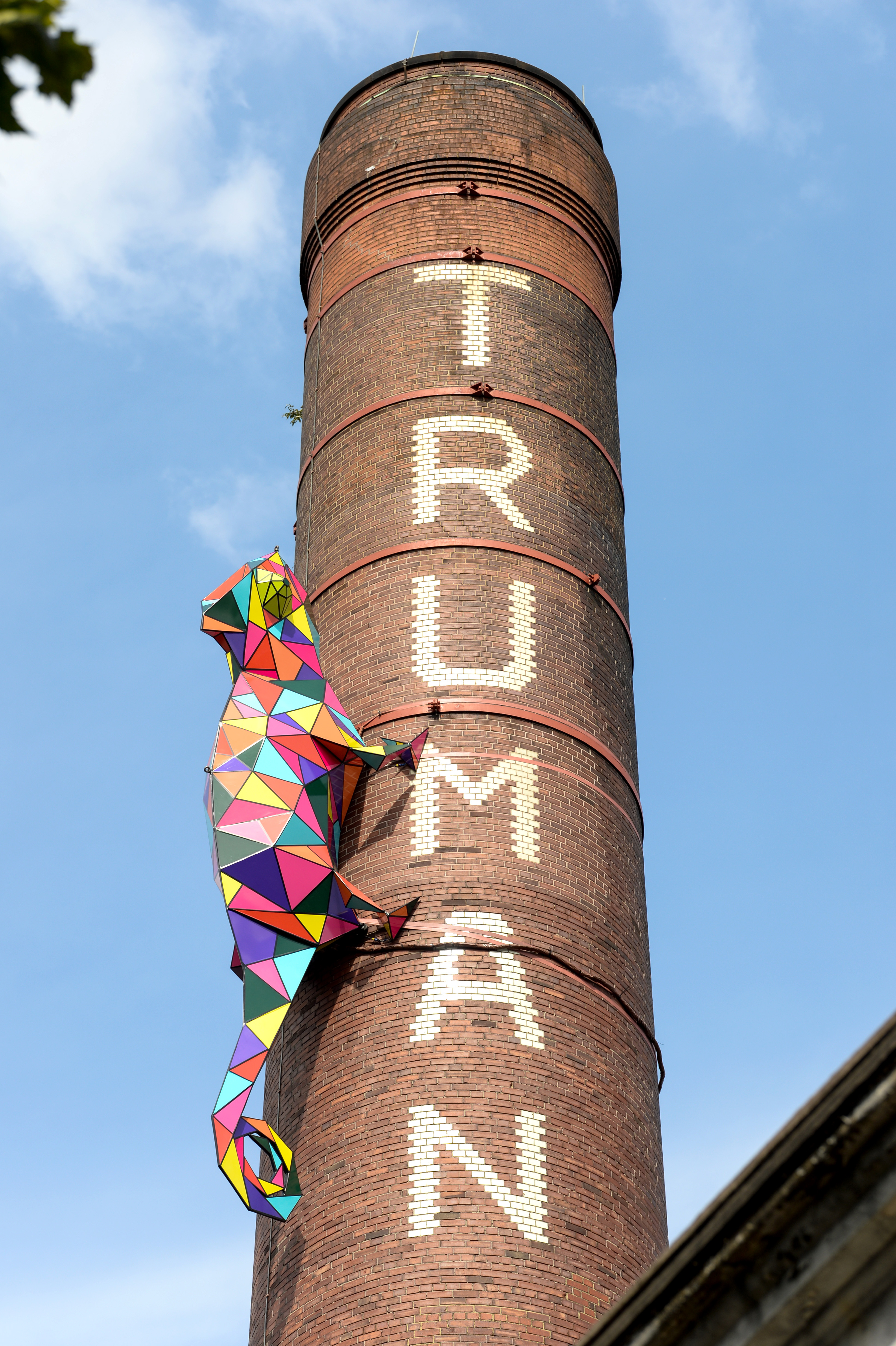 From 29th August to 1st September, a colourful chameleon was positioned on top of The Old Truman Brewery,to celebrate the launch of London's first nhow hotel and bringing vibrant colour to the heart of East London. An incarnation of the nhow brand's spirit animal, the chameleon came to the capital to pave the way for the arrival of the new hotel in Shoreditch.
On 29th August, the chameleon payed homage to London, travelling to iconic view points and landmarks such as Trafalgar Square, St. Paul'sand Tower Bridge, prior to arriving in Shoreditch, where  climbed up the chimney of The Old Truman Brewery.
Visitors are offered the chance to win overnight stays in all European nhow properties via a variety of social and on-ground competitions. More information will be available under the campaign hashtag
"nhow London is all about vibrant design, bold statements and about having fun. What better way to celebrate our first UK hotel, with an installation that matches the hotel in its creativity and zeitgeist. The chameleon will serve as an exciting preview of the new hotel, giving people a first insight into what to expect from nhow London.", says Hermann Spatt, general manager of nhow London.
nhow London will mark the 5th property in the nhow portfolio, joining hotels in Milan, Berlin, Rotterdam and Marseille. Each property is centred around a different theme and astounds through its unique concept.
Sketch Events were behind the build of the giant chameleon.