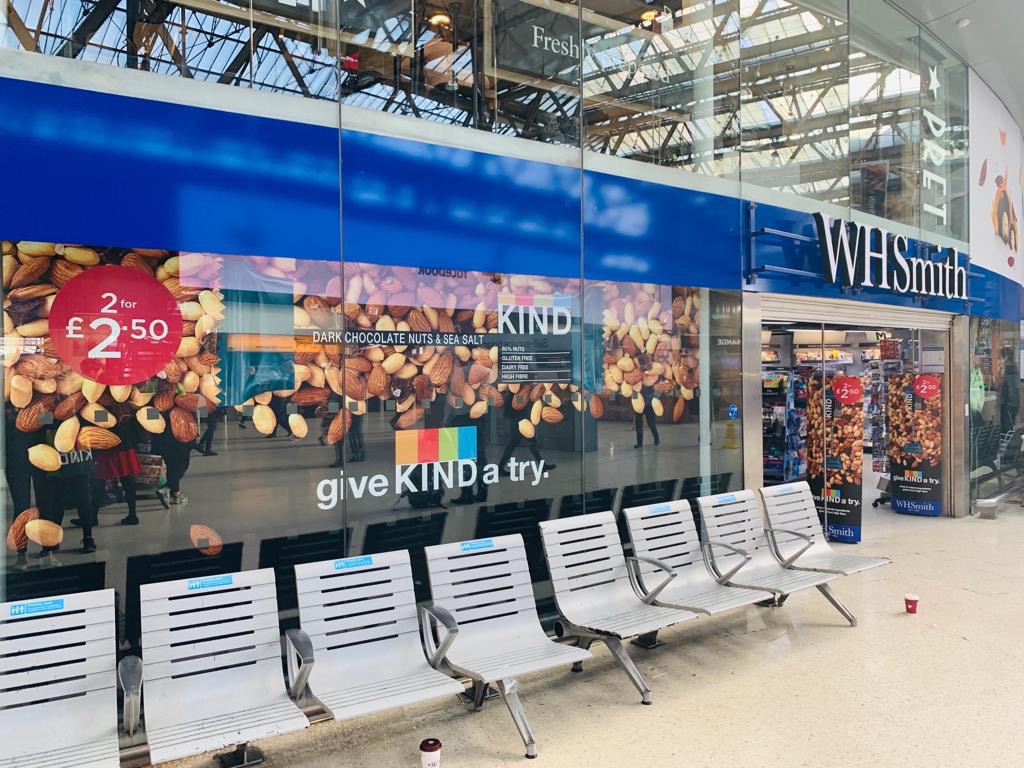 To celebrate the fact that Kind has become the UK's #1 healthy snack bar and mark their ongoing and growing partnership with WHSmith, Kind will be taking over the WHSmith store at Waterloo station with a new wrap of the store which features the brand's new creative campaign.
On the morning of September 26th the entire UK Kind team will be sampling in the station (including the Kind International President Juan Martin.)
The creative has been done by agency Intermarketing – and heroes the ingredients and the product in a playful and premium way.  They will be spreading their message across multiple channels including Facebook, Instagram, Twitter, Snapchat, Pinterest and Youtube.
They are planning to sample 80,000 bars over the two weeks.
Working with WH Smiths as one of their partner retailers – Kind has a presence in 318 travel stores, including all major airports and train stations.  They have x2 core SKUs and x2 Protein SKUs in full distribution.
Kind invest the majority of their budget in direct consumer sampling as they believe they can earn trust with consumers by interacting directly with them and sharing the Kind product principles and brand ethos and They are planning to sample 80,000 bars over the two weeks.
Kind has seen 59% growth YOY and has also become the #1 selling protein bar brand in the UK.