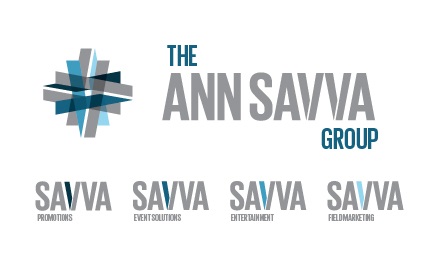 Ann Savva Promotions announce the launch of The Ann Savva Group supporting the additional range of services now offered to their clients.
The 29 year old company is now focusing on four key divisions of their award winning brand experience and events agency. The new dedicated business sectors include Promotions, Event Solutions, Field Marketing and Entertainment.
Originally a small modelling agency in 1987, The Ann Savva Group client portfolio now includes global brands Citroën, Sennheiser, AEG and Telefónica O2, amongst others. In recent months, The Ann Savva Group also managed to secure and extend their contract with Telefónica O2 across all experiential and event logistics activity until 2018.
"Over the years, the industry has advanced and our services and requirements from our clients have become more diverse. We are now capable of delivering across any brand experiential event, offering a full event solution, promotion, placement, audit or compliance project", explains Mark Savva, managing director of The Ann Savva Group.
"Due to this expansion and the services we now offer, the formation of The Ann Savva Group was essential. It will allow us to remain flexible while still providing outstanding service which inevitably leads to increased customer satisfaction."
The creation of The Ann Savva Group is also supported by a new brand identity. "The new logo icon represents the 4 separate business divisions coming together to form one brand identity while the individual colours help maintain a sense of individual expertise in each sector", explains Craig Sciba, the Creative Director who worked closely with the Ann Savva Group on the rebrand.
Mark concluded, "The launch of The Ann Savva Group marks an exciting chapter for both our clients and our in-house experts. We are fiercely proud of our company's core values and this gives us the foundation to deliver the success you would expect from a dedicated full service agency."