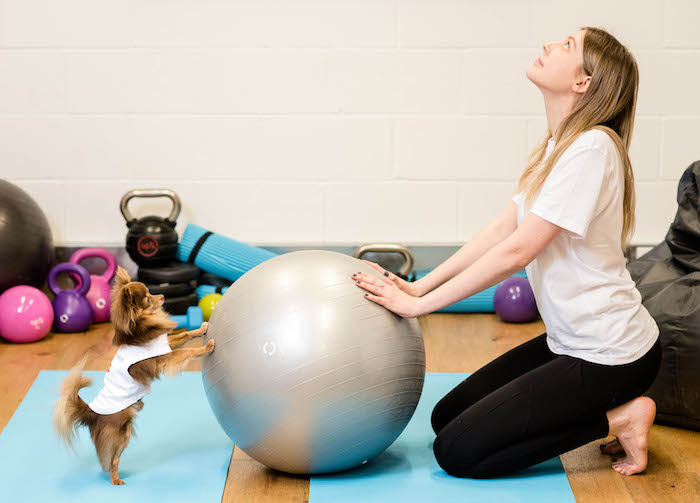 Argos is launching the 'home from home' workout space to offer  a variety of free fitness classes to the public.
Argos, which offers more than 2,000 fitness products in its extensive range, has collaborated with brands to offer the  workouts.  FitBit, Reebok and USN will all be lending expertise, with fitness specialists such as Carly Rowena, Bradley Simmonds and X factor PT James Stirling teaching a variety of classes, so the British public can learn from some of the UK's top trainers.
The Argos House of Fitness will offer a solution to some of the typical barriers which deter many Brits from working out. There will be no off-putting mirrors, and strictly soft lighting only. Scents scientifically proven to drive productivity (such as jasmine, cinnamon and peppermint) will be diffused throughout. Motivational music will be played at the ideal decibel, with guests selecting their preferred tune at the start of each session.
There will even be a dedicated session to 'Pets-ercising' – whereby guests can exercise with pets in tow. An emerging workout trend buoyed by Fitness Influencers on Instagram.
Idris Allan, sports digital trading manager at Argos, said: "Plenty of Brits want to get fit, but the thought of facing the gym puts them off. Our goal is to give people the tools to replicate the workouts in their own time, with all their home comforts at hand."
The Argos House of Fitness will offer a variety of classes, from HIIT to Strength. It will be open to the public from 12:00 on Friday 23 March and all-day Saturday 24 March, and will be situated at 62–64 Southampton Row, London, GB, WC1B 4AR.