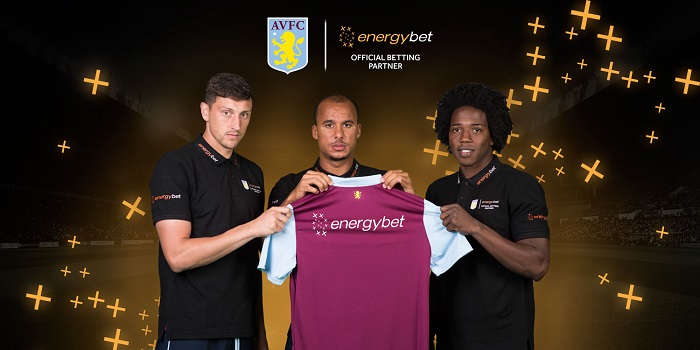 Aston Villa has announced EnergyBet as their new official betting partner.
Aston Villa head of partnerships Peter Wright said: "We are delighted to add EnergyBet as our Official Betting Partner for the UK and Europe. We look forward to working with EnergyBet as a new challenger brand, supporting them in their endeavour to make their mark in an exciting industry."
EnergyBet is a new product from EnergyCasino.com launching in the UK later this month on the back of rapid growth in Scandinavia and Eastern Europe. EnergyCasino.com is an online casino licensed in the UK and Malta and has been operating in the UK since 2012.
EnergyBet UK country manager Emilia Rynkowska added: "EnergyBet are excited to partner with a football club the size of Aston Villa. Villa are one of the most historic and successful clubs in England and it's a pleasure to be associated with everyone at Villa Park. The club provide us with a great platform to promote our brand and we look forward to being part of their promotion push."
The EnergyBet online sportsbook will be launched later this month