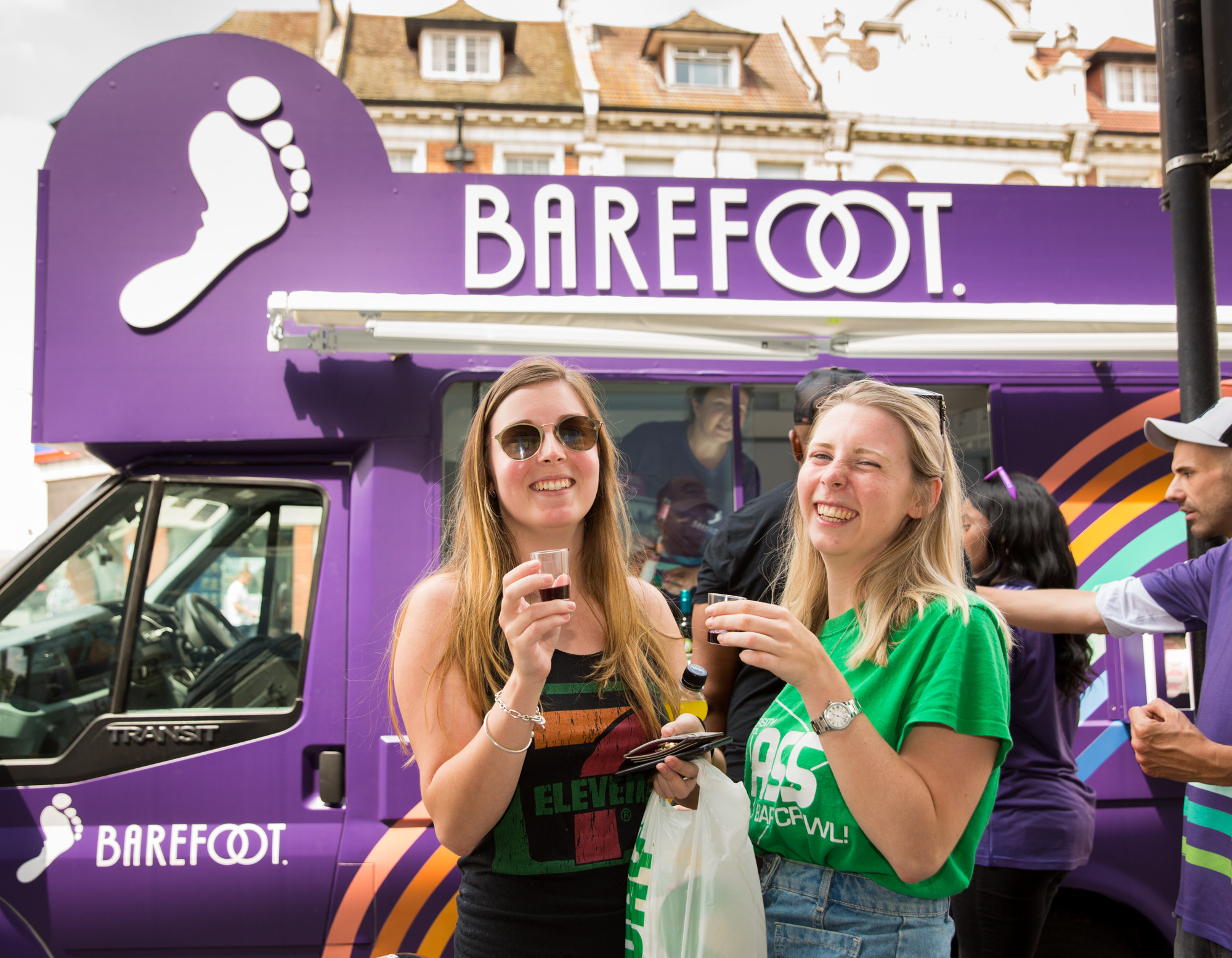 The wine brand's successful experiential tour celebrates individuality for the third year running
Now in its third year, Barefoot Wine & Bubbly's successful #BareYourSole campaign will be touring the UK during July. It will be encouraging people to be proud to be different and revel in their uniqueness, as research by the award-winning wine brand uncovered that 84 per cent of Brits believe that by being comfortable with who you are and being accepted for your true-self ultimately makes you happier.
Visitors to the funky Barefoot van will not only get the chance to try a range of the brand's wines, but will also be invited to 'bare their sole' by proudly declaring their unusual hobbies, habits or passions on a Barefoot sticker – and the more unusual, the better!
"Launched in 2016, Bare Your Sole champion's Barefoot's core values of diversity and inclusivity by encouraging people to share their hidden passions and celebrate each other's quirks," explained Ciara Garratt, Account Manager at global brand experience agency Sense, which is running the campaign.
"Barefoot want to remove any pretentiousness surrounding wine and make it more fun and less serious. The concept has worked so well that we're proud to be rolling it out for a third year in succession celebrating the fact that people feel happier when they are comfortable in their own skin and free to express themselves."
The #BareYourSole tour will visit a range of locations between 4 and 29 July, including Liverpool, Leamington Spa, Manchester, London, Oxford, Brighton, Coventry, Bristol, Cardiff, Cheltenham and Birmingham.