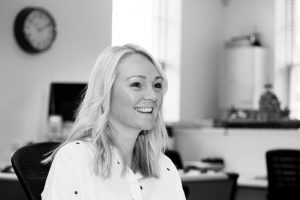 Big Brand Ideas has appointed Claire Williams as account director following a series of new client wins in professional and financial services. Claire, who had a walk on part in Home and Away whilst working for a branding agency in Australia, has over 12 years' experience in senior marketing roles across all disciplines within agencies and in-house.
Commenting on her appointment, Jon Butler, managing director at Big Brand Ideas said; "Big Brand Ideas is growing rapidly and we wanted to further strengthen our client services team. With Claire we have found an experienced marketer who will be able to support our clients as we implement new and exciting marketing strategies across both classical and digital channels. Her experience in delivering significant rebrand projects in financial and professional services will help support the growth of the agency as we continue to deliver powerful results for our existing client base and win even more new business."
He continued; "In addition, having a real life aussie soap star join the team at Big Brand Ideas is a real talking point if nothing else!"
As an account director at Big Brand Ideas Claire will work closely with clients to ensure that their marketing campaigns exceed expectations delivering high quality sales leads and brand recognition. Before joining Big Brand Ideas Claire was an account director at One Marketing in Manchester.