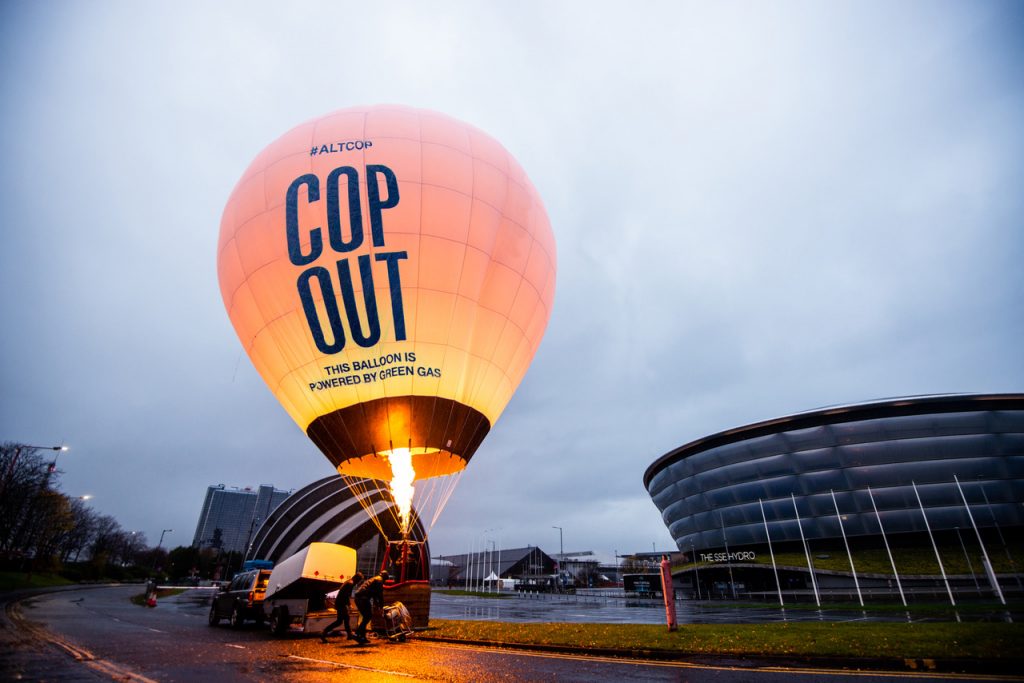 BrewDog and Amplify – the marketing agency that joins the dots between people, brands and culture – have created a cultural moment highlighting the fact this year's UN COP26 climate summit was postponed, despite the fact that climate change is the world's most urgent problem.
As part of Brewdog's 'Make Earth Great Again' sustainability manifesto, on Monday 16 November Amplify flew a hot air balloon with an eye-catching banner reading 'Cop Out' as a play on the name of the UN's COP summit and its reckless cancellation.
The initiative is in support of BrewDog's Alt Cop, an alternative climate summit hosted by the brand. Running from 2pm to 6pm on Monday 16 November, the summit features renegade climate hero speakers from Patagonia, Lush and Vice.
BrewDog's Head of Marketing, Sophie More, said: "COP26, the UN's annual climate change convention, is postponed and BrewDog believes this is an absolute cop out. So we've helped create Alt Cop, a climate convention that gathers mavericks, experts and business innovators who are going to help us fix our future, together. Thanks to Amplify's creativity, we were able to make a bold and eye-catching statement that condemns the summit's cancellation."
Amplify's Founder, Jonathan Emmins, added: "We always love working the mavericks at BrewDog but never more so than on a project that's driven by sustainability. The hot air balloon approach is so stand-out that it will capture enough attention to make people think twice about the recklessness of cancelling the world's most important summit."