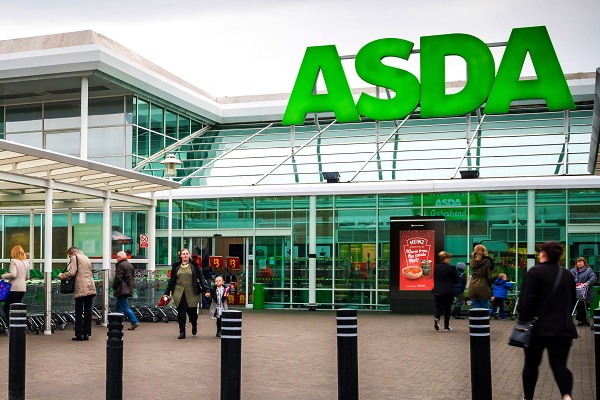 Clear Channel UK has been awarded the advertising contract for Asda stores following a competitive tender. The contract, which Clear Channel will take over in July, will see the complete digitisation of Asda's advertising estate as Clear Channel reveals plans to convert 300 Asda Superstores and 200 Asda Supermarkets.
The upgrade will see the installation of hundreds of 70" portrait digital screens located at the entrance of Asda Superstores nationwide, with a smaller variant to be designed for Asda Supermarkets. As part of the seven-year contract, Clear Channel will also be responsible for the cleaning and maintenance of the screens.
The upgraded screens will be powered by Clear Channel's intelligent content management system, Play iQ, offering advertisers live availabilities and campaign reporting. Clear Channel will also utilise Asda sales data and customer insight information to create hyper-relevant, contextual advertising opportunities.
The digitisation of Asda's Out of Home estate is a key component of Clear Channel's digital transformation project, which includes the on-going nationwide expansion of their digital 6-sheet product, Adshel Live, as well as the nationwide expansion of Clear Channel's super-premium digital brand, Storm, and the roll-out of digital billboard 'Wrap' in the UK's biggest 15 cities.
Justin Cochrane, CEO, Clear Channel UK said: "We are delighted to have been awarded the Asda advertising contract, and are looking forward to working with Asda on the modernisation of their Out of Home estate. Converting hundreds of advertising panels to beautiful digital screens, underpinned by intelligent technology, will allow us to offer brands and customers advertising experiences that are relevant and right for them."