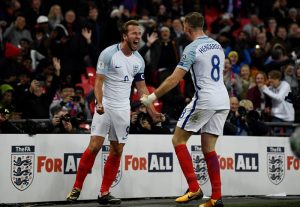 CSM Live recently commenced a new three-year contract with Wembley Stadium connected by EE, which will see the event branding and live experience specialists design, produce, install and remove branding in and around the National Stadium.
CSM Live prepared Wembley Stadium for the recent two international friendlies, with five-time World Cup winners, Brazil and four-time winners Germany.
The fixture against Brazil was CSM Live's fourth stadium Look delivery for England at Wembley Stadium since beginning the contract.
As well delivering the look and feel for Wembley Stadium, CSM Live are equipped to enhance the fan experience through creative technology and innovations, such as the latest digital and LED offerings and innovations that enable measurement of fan engagement.
The deal will cover all England home games, Emirates FA Cup Semi Finals and Final, FA Non League Finals Day and the FA Community Shield supported by McDonalds.
Alastair Bewick, CSM Live CEO, said: "Wembley Stadium is one of, if not the most famous stadia in the world and so for CSM Live, this is an opportunity that we are very proud and excited to take on."