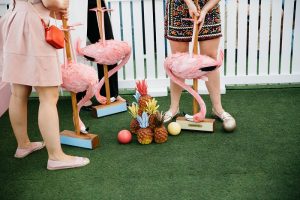 Eulogy has announced  its new events and experiential offering, launching with clients including Brown Forman brands Jack Daniel's and Chambord as well as the Molson Coors world beers portfolio.
The launch reflects the rise in the "experience economy" with consumers, especially millennials, increasingly desiring memorable experiences that they can share with their peers. According to the IPA Bellwether report: experiential spend in the UK is up 12.6 per cent—higher than any other marketing discipline.
This launch is on the back of Eulogy's best-performing financial year in its 21-year history and represents an integral part of the agency's ongoing growth strategy. The offering  provides a defined outlet for Eulogy's heritage of producing events and experiential activations for its consumer clients.
Associate director Cally Sheard will lead the team of specialists to deliver events, experiential activations, content and stunts across the agency's consumer, business services and corporate clients.
Adrian Brady, chief exec said: "Eulogy has just experienced its best ever year for revenue growth, largely due to how we have responded to client needs and adapted our service offering to capitalise on growing trends, technology and digital innovation. We have developed more than 50 different products and services which reflect the needs of clients today including an industry-leading podcast service, brand and narrative development and strategic content creation.
"We recognised that we have a gifted group of experiential experts with a track record of delivering events for our big-brand clients that have proven to drive growth, awareness and sales."
Cally Sheard, associate director adds: "Our clients appreciate the significance of brand storytelling through live experiences as a way to really engage their audiences. We understand what drives excitement, what leaves a lasting impression and, ultimately, what connects people with a brand or business."