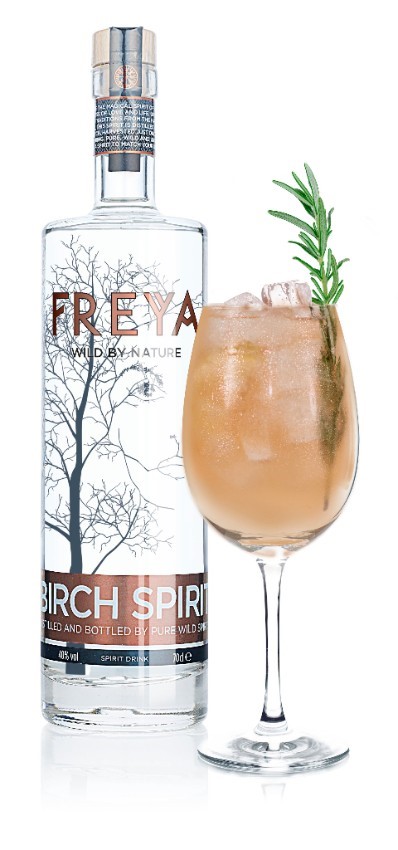 Freya has announced its 2017 summer partnership programme, which will kick off on June 30th with the brand's first festival activation at El Dorado Festival and will end at Oriole Bar with the brand's inaugural Master Class, which will be open to the public. Freya's summer season will showcase its latest serve; the Freya Spritz. Freya fans will be given the chance to participate in these events throughout the year by visiting the official Facebook page.
From 30th June to 2nd July, Freya will be arriving at El Dorado Festival, an intimate boutique festival from Cirque Du Soul, set in Eastnor Castle. Now in its second year, El Dorado will be the first time that Freya is activating at a festival and is set to be the exclusive birch spirit serve across the festival bars and its own bespoke pop-up bar. Over 18,000 music fans are expected to attend El Dorado over the weekend with tickets set to sell out within the coming weeks.
Freya is set to be showcased at Imbibe Live for the first time. The innovative and interactive annual exhibition for the on-trade shall increase the noise around the brand, with Freya hosting an exciting schedule of mini-master classes and cocktail tastings at their stand to engage with attendees.
Freya has announced   that it will be participating in Cocktails In The City , which brings together cocktail enthusiasts and bars.  Freya shall be popping up at the London Summer Edition located in the historical Bedford Square, partnering with one most creative bars and mixologists from the city; Jason Knowles at Hixter, reaffirming the brand's position as a brand at the forefront of drinking trends in the UK.
The Summer Season will be rounded off with the brand's very first public master class, set to be hosted at Oriole Bar on the 8th August. The evening shall consist of an hour's master class, where guests are set to learn about the innovative nature of Freya before enjoying a selection of delicious cocktails, created exclusively for the evening whilst being entertained by live musicians.