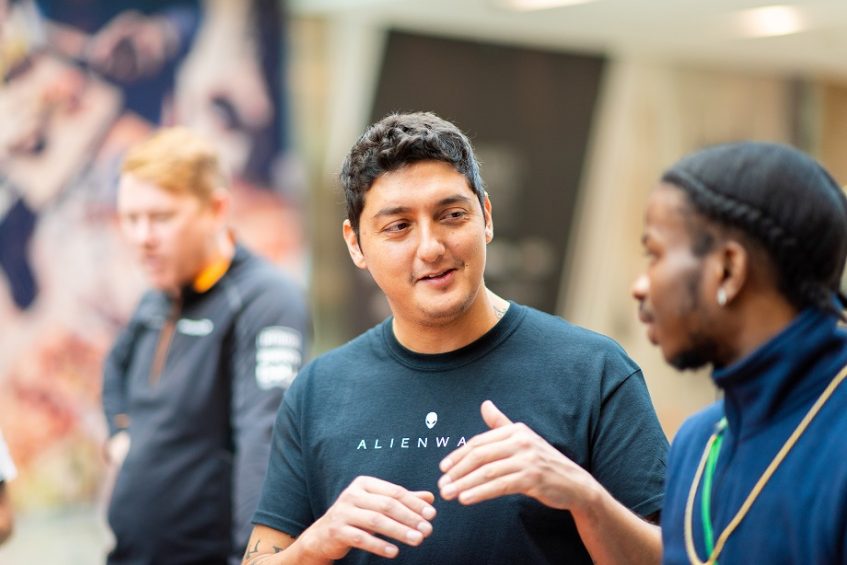 Kru Live has named the community of authentic gamers that it has grown the GG Kru (Good Game!). It is a community which has grown organically over the years and is made up of gaming and /or e-sports fans and casual gamers who have all represented us across of a range of activations for PlayStation, Minecraft, Oculus, Destiny and  plenty more.
The e-sports market is on track to surpass 1.5 billion dollars by 2023 making the gaming industry an ever growing sector within the entertainment industry and GG Kru has been formalised to meet the ever increasing need to provide authentic teams on site who identify as gamers.
Sarah Porter, Client Relationship Director at Kru Live comments: "We have invited our current team of gamers to attend our Gaming Lab – an assessment centre which tests the knowledge and experience level of our GG Kru team. Our Head of Gaming will oversee tailored workshops with the aim of identifying the key indicators which will place our ambassadors in either the hard-core or casual gamer groups. During these sessions we will gain a deeper understanding and insight into their gaming knowledge and skill-set; including their opinions on a range of games, devices and trends.   This will enable us to match upcoming activations with the most relevant talent."
In addition to working the e-sports and gaming events themselves the agency has seen an increasing demand from its clients for GG Kru to join focus groups pre-event to help guide and test-run the fan experience.
Louka Valley Head of Gaming at Kru Live adds "The insight and research our GG Kru focus groups provide help to shape a more satisfying, 'wish I was there' fan experience. To ensure that the live event experience competes with the ease of watching a live game streamed from the comfort of your own home. Who better to help shape these experiences than the fans themselves?"
"Moving to the live event itself, GG Kru go on to offer valuable insights on fan feedback. A key part of each brief is to engage with fans waiting in lengthy queues to capture their insights closing the loop on the on pre, live and post event strategy with an aim to continually improve upon the e-sports / gaming fan experience."
"Kru Live can't wait to further diversify the community of gamers they already work with and are excited to lead the way in supporting with this once niche industry, as it hits the mainstream".