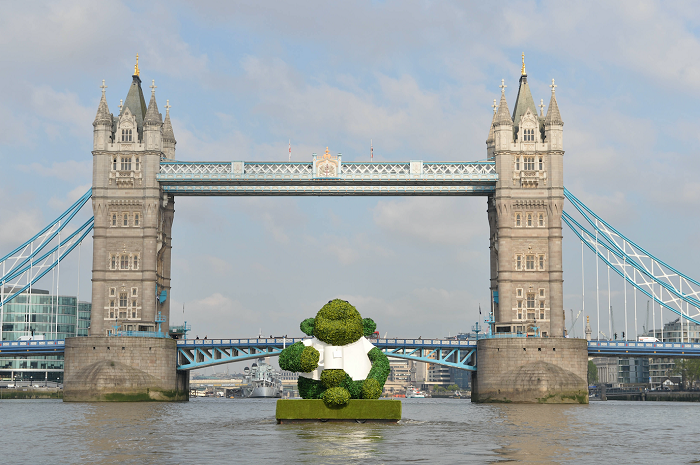 A green six-metre statue of the PG tips Monkey drinking a cup of tea set sail down the Thames on Tuesday May 17 th The two-storey topiary was crafted from 110,486 fabricated green tea leaves.
PG tips Green Tea and Monkey were inspired to create the 'vision in green' to highlight a forthcoming 'Green Paper' report to be published by PG tips Green Tea. The 'Green Paper' has identified the presence of green, from workspaces to living room walls, as having a direct impact on boosting positivity and productivity due to the primal association to nature and open spaces.
W communications were behind the activation which was supported with face to face sampling at Waterloo Station by brand ambassadors supplied by iD.