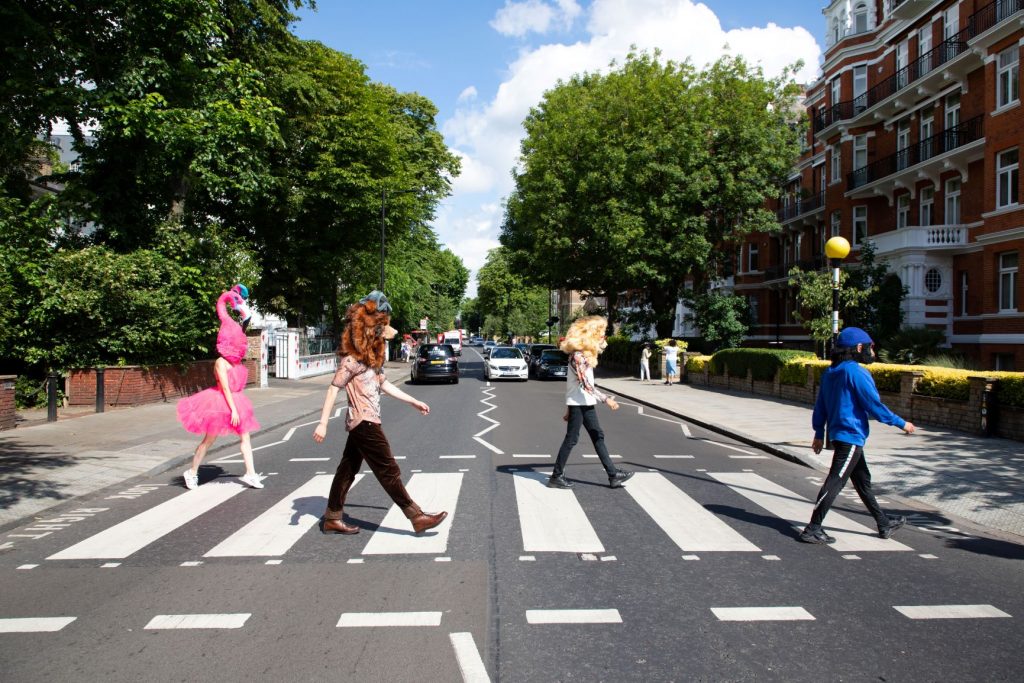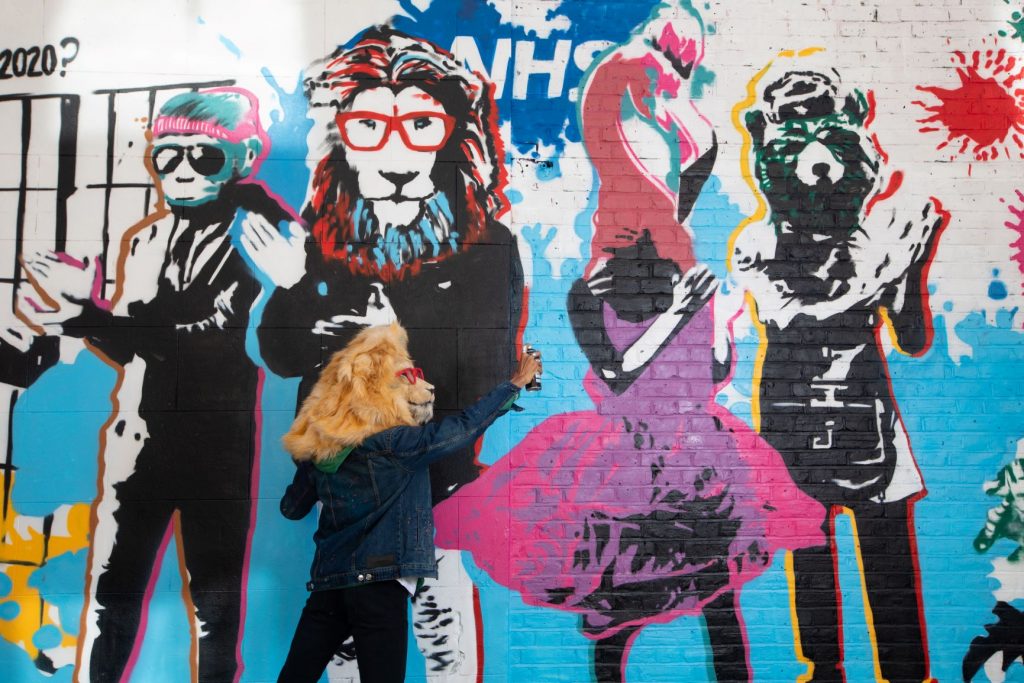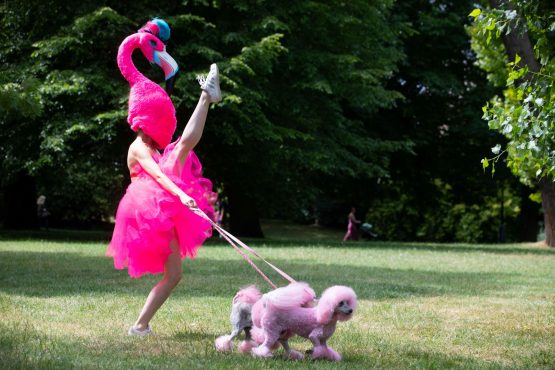 As lockdown measures continue to ease this week and zoos, safari parks and open-air cinemas start to reopen, GUNNA Drinks has launched their new campaign to #BattleTheBland – with their animal mascots visiting a few London landmarks.
Famous for their "uncompromisingly good craft soft drinks", GUNNA is creating a group of mascots to help their loyal consumers battle the blandness of lockdown. The fab four are:
Steely – the graffitiing lion
DJ Rebel – the monkey
Boris – the bear mixologist
Flame – the fashionista flamingo
In a bid to #BattleTheBland, the four mascots were seen visiting Abbey Road and re-enacting the infamous album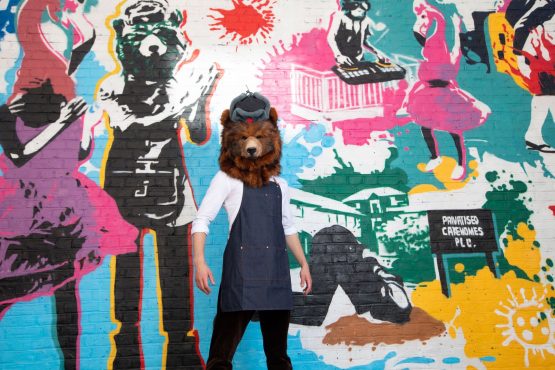 cover from The Beatles – being sure to practice social distancing and keep two-meters apart.
Steely took to the streets of Aldgate, East London to create a graffiti mural which can be seen for the next few days, depicting some of the key events that have taken place during lockdown – championing the slogan 'Better Days Are Coming' and Flame was spotted strolling through Regent's Park in a glamourous, pink outfit – complete with pink poodles!
CEO and founder Melvin Jay comments:
"We're delighted that lockdown measures are beginning to ease, allowing our mascots – who have a very simple mission, to #BattleTheBland – entertain our loyal customers.
 The mascots had a great time roaming around London! We're particularly proud of Steely's, 'COVID tapestry', which chronicles some of the more controversial moments from lockdown. We'd like to try and inspire our consumers to keep their head up because as Steely says 'Better Days are Coming."
Drawing inspiration from famous alcohol-free recipes around the world, each of the GUNNA craft soft drinks are made with sparkling water, natural juices and fruit extracts, to deliver a complex flavour that's full of character. Each drink contains less than 5% sugar and has no artificial colours or preservatives.