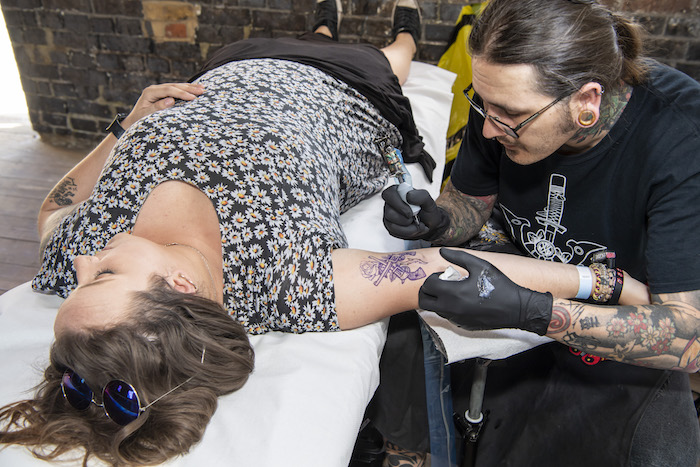 To celebrate the re-release of their debut album 'Appetite For Destruction',Guns N'Roses in association with UMC and Bravado unveil 'General Admission: London'.
Running from Friday 29th June to Sunday 1st July, 'General Admission' will be popping up in Camden Stables, North London, giving fans a chance to celebrate all things G N'R over one weekend.
Taking place across four rooms in a never before used corner of Camden Stables, the three day pop-up will give fans the chance to witness G N'R's seminal 1988 Ritz gig on a big screen and indulge in special edition Guns N'Roses beer, wine and gin. Fans will also be able to see an exhibition of rare and previously unseen pictures, hear 'Appetite For Destruction: Locked N' Loaded Edition' and get a free Guns N' Roses tattoo by tattoo artist, Kindred Tattoos.
'General Admission: London' has been curated in association with Bravado, Universal Music Group's  merchandise and brand management company. Classic American brand Schott will also be providing fans the opportunity to create their own customised Guns N Roses leather jacket.Throw into the mix an exclusive London inspired apparel range, accessories & homeware items including themed wallpaper, and a first chance for fans to see the Locked N' Loaded Super Deluxe Box Set.
'General Admission' takes place from 29th June to 1st July at 35 Upper stables,Chalk farm Road, NW1 8AH
 Admission to the event is free on a first come, first admitted basis from 11am on Friday 29th and Saturday 30th June and midday on Sunday 1st July.