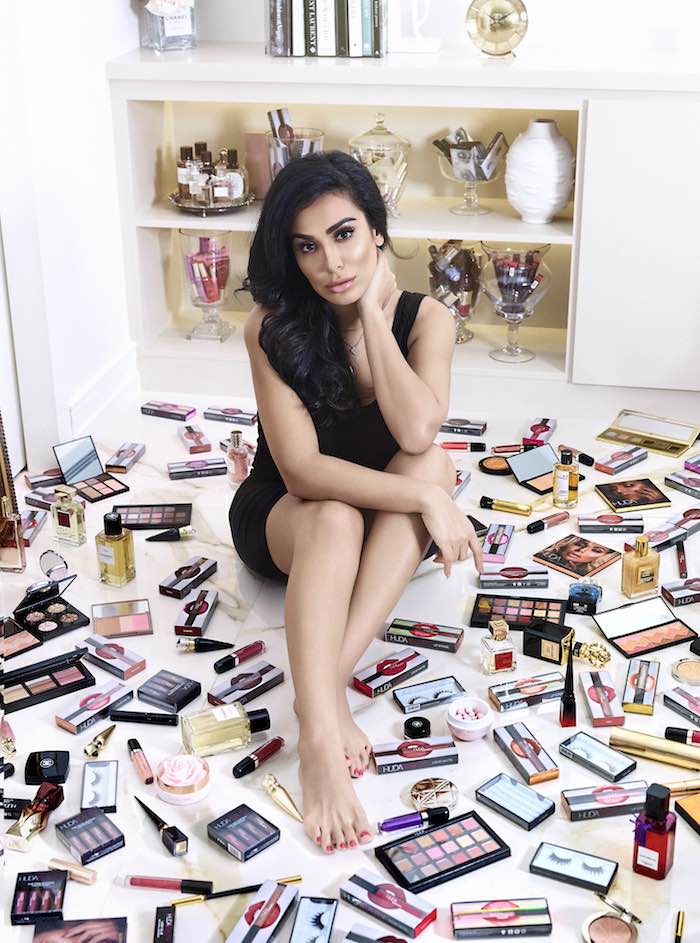 Huda Beauty, the cult beauty brand of makeup artist and Instagram entrepreneur Huda Kattan, has signed DeVries Global to manage its UK and Ireland press office for the brand's cosmetics and fragrance ventures following two separate competitive pitches.
Co-founded by Kattan in 2013 alongside her sisters Mona and Alya, the Dubai-based business is valued in excess of $1bn, with products stocked at Selfridges, Harrods, Brown Thomas, Arnotts, Net-A-Porter.com, CultBeauty.co.uk, FeelUnique.com and ShopHudaBeauty.com.
DeVries Global will act as Huda Beauty's retained agency, handling press office activity across the breadth of the company's cosmetics range, and managing publicity surrounding the brand's forthcoming launches.
Huda Beauty is now expanding into the fragrance sector with its subsidiary brand, KAYALI. DeVries Global will deliver the sub-brand's launch campaign, directing press office activity and executing press and consumer events. KAYALI's collection of four scents will be available in the UK and Ireland from mid-November with more launches set for 2019.
Both accounts will be overseen by Alexandra Smart, Associate Director.
Mona Kattan, Global President at Huda Beauty, said: "We have significant and exciting plans to expand Huda Beauty – to achieve this we needed a team to push beyond product placement and deliver innovative thinking that garners traction.
"DeVries stood out throughout the pitch process for its strategic thinking and understanding of Huda Beauty as an industry disruptor and how to set KAYALI apart in a crowded fragrance market."
DeVries Global's European Managing Director Helena Bloomer said: "Huda Beauty has amassed a legion of fans with its forward-thinking and disruptive attitude and we're proud to have been chosen to elevate the brand's outstanding work to date. DeVries has a 40-year history activating innovative beauty campaigns and we look forward to bringing our exciting plans to fruition with Huda Beauty and KAYALI."
DeVries Global is an Interpublic Group (IPG) agency. Its London office rebranded from DeVries Slam to DeVries Global earlier this year.