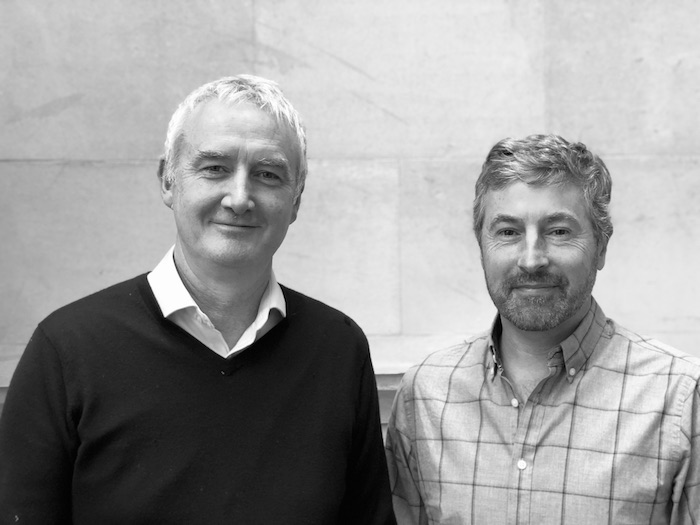 Brand experience agency, iD have appointed ex Arnold KLP boss, Hugh Treacy as executive director.
Treacy, taking an equity stake in the company, joins the agency board – of co-founders, Paul Ephremsen and Paul Soanes, together with ex-Sainsbury's retail expert, Marcus Fox.
For 15 years, Hugh Treacy was managing director and partner of KLP Group & Euro RSCG KLP , then MD & CEO of Arnold KLP before joining isobel in 2017 as managing partner, isobel Street. Through his own creative consultancy, Treacy indigo Partnership, he has been working in collaboration with iD for the last 12 months.
Says Treacy
Treacy comments: "Having known and worked with both Pauls (Ephremesen and Soanes), in various capacities over many years, I have always held iD, as one of the original founding pioneers of the brand experience world, in the very highest regard. But what has impressed me most over the last 12 months is their crystal clear vision of the future – A 100% focus on their existing, long-standing clients ; and a drive to inject much-needed commercialisation to the sector and beyond. It is this, that made me jump at the chance of joining this company. I am delighted to be part of their future."
Says iD CEO, Ephremsen, adds:" I have known Hugh since setting up iD back in 1994. I've always followed his career to date with intrigue and huge admiration; and am thrilled to be working with him directly at last. Hugh brings creative, integrated, strategic and management expertise in spades. Having him on our board is a major step for us as we evolve to meet the challenges the sector is setting for us now, and the next 25 years ! We are on a mission at iD to apply more commercial rigour to brand experiences; as well as continue the charge in providing end-to-end solutions for medium to longer-term retail formats / pop-ups.
…Really exciting times for the agency, our people and our clients."