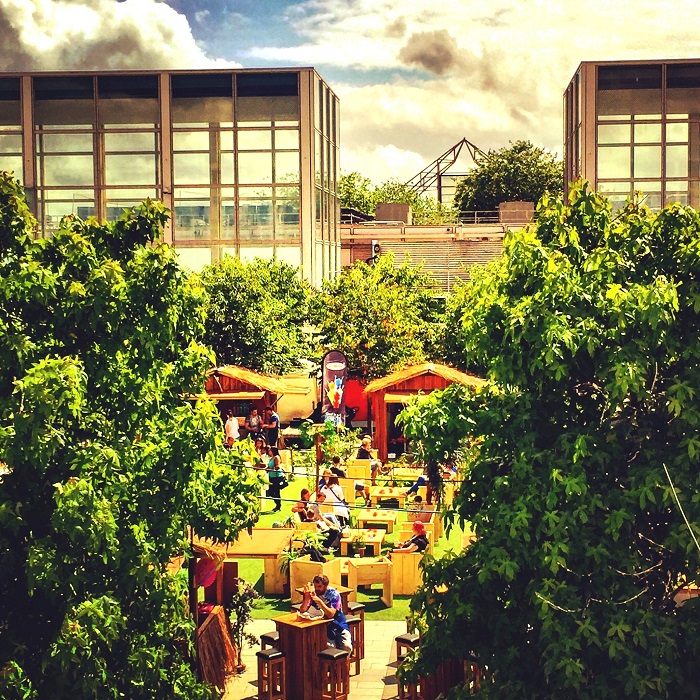 Hermes Investment Management, the £26 billion manager focused on delivering superior, sustainable, risk adjusted returns to its clients – responsibly, has launched its summer calendar of events at centre:mk with the return of Copa Beach, as well as a new Cabana Village element.
Copa Beach, located in the heart of centre:mk's Middleton Hall, is now in its seventh year. The summer extravaganza features 100 tonnes of sand, complete with a carousel, candyfloss, ice cream stand and deck chairs to create Milton Keynes's very own seaside resort.
This year the Copa Beach has a brand new addition, the Cabana Village, bringing a taste of the tropics to Milton Keynes. Located in centre:mk's Queens Court, this new summer-themed space offers delicious food and summer-inspired entertainment to visitors. It includes a series of live DJ sets and performances during the weekends, a bar  and a selection of cabanas selling  food and drink.
Ed Sellick, on behalf of centre:mk's joint owners, Hermes Investment Management and AustralianSuper, said: "This well-established family event has always been popular at centre:mk. Middleton Hall remains the perfect location for this all-inclusive leisure offer.
"The new Cabana Village is a great extension of our successful event over a very important holiday period. Visitors also benefit from new international retail entrants and over 30 additional dining locations. These events only strengthen our position as one of the leading retail and leisure destinations in the catchment."
This news follows the recent success of the IF Festival, and unique Magic Carpet installation in Middleton Hall, which welcomed nearly 600,000 visitors over a week long period.
Both the Copa Beach and Cabana Village will be open until Sunday 4 September.