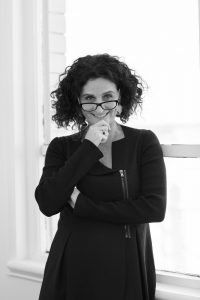 Mahlab, a creative content marketing agency with headquarters in Sydney, has announced the opening of a new office in London to support its entry into the EMEA market. This announcement follows Mahlab's win at last night's International Content Marketing Association (CMA) Awards for its work with Australian insurance provider HBF Health.
Mahlab founder and managing director Bobbi Mahlab said: "We have been working with brands for the last 20 years to create and execute content strategies that deliver real business results. Our clients have asked us to bring this approach to their business in markets outside of the APAC region which our new EMEA office will allow us to do."
Mahlab said the Direct Advice for Dads programme that won the best non-retail consumer category at last night's CMA awards was a great example of this work in action.
"We partnered with HBF Health in 2016 to help it build an audience among a key target demographic – young families. We launched our Direct Advice for Dads website on Father's Day last year and in just over 12 months the site has had more than 1 million unique visitors. We have also built a very active community of almost 60,000 followers on Facebook who are sharing stories and seeking parenting advice.
"This is a great example of the purest form of content marketing, creating an audience for HBF with exceptional engagement results. We're so thrilled that it was recognised at the CMA awards."
Mahlab managing director, EMEA Giuseppe Bloom-Mangione said Mahlab's work with HBF is a scalable, repeatable creative content marketing model.
"Marketers have a need for day-to-day content that achieves those necessary KPIs and objectives such as leads, sales and awareness but they are also looking to do something more creative and meaningful. We enable them to do both."
Bloom-Mangione spent four years with Mahlab in Australia before returning to the UK in 2016.
"I am passionate about Mahlab. The team is made up of very talented editors, creatives, marketers and producers who are creating strategic, audience-led content programmes that are delivering outstanding results. I am very excited to be bringing the Mahlab approach to EMEA."