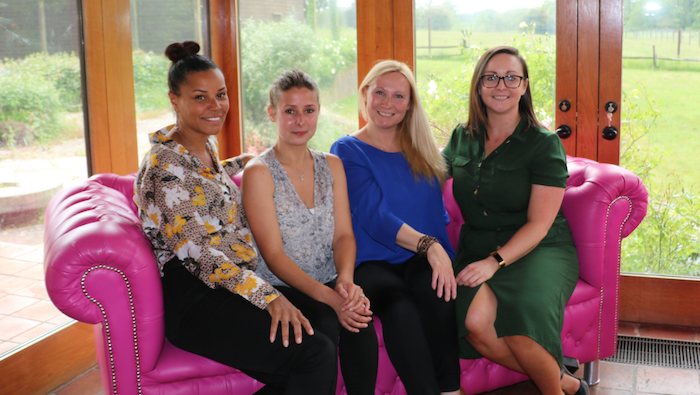 MCI UK has announced that they are adding new talent to their teams as the agency continues to grow in both the event experience and association management and consulting businesses.

Since launching MCI Experience in 2018 to offer clients a transformative approach to experience design, MCI have earned the opportunity to work with some key brands to create some high quality brand experiences. As a result, the agency has been extensively adding new talent to its team in London.
Charlotte Gough, has been promoted to director of account management, helping clients to identify new strategies, reach new audiences and deliver engaging and meaningful experiences. Gough has over ten years in the events industry working with Oracle, P&G, Johnson & Johnson, the Department for Education, Nokia, and VMWare.
Barratt Mistry is director of operations with considerable experience in all areas of creative services, including project and production management across all media formats, technology and event management. With an extensive track record in experiential and advertising agencies, Freeman XP and FCB Inferno, Mistry has delivered brand experiences for Vodafone, Huawei, SAP, Accenture, Sky, BMW and produced global retail storytelling for Nokia and Microsoft flagship stores.
Cherie Josephs joins asnew business director, with over 18 years of global industry experience. Having started at WPP and moved across to experiential marketing, she has extensive experience in events, exhibitions, promotional marketing and advertising. Josephs has worked with a cross section of clients including Bentley, Nestlé, Emirates, Zara, Arcadia Group, L'Oréal and SEAT.
Paul Martin joins as creative director bringing strong strategic expertise in ideating and delivering experiential campaigns. From human-centric creative to digital and user experience design, he has worked with clients such as Pfizer, HSBC, GSK, Facebook and BP at agencies including WRG and Innovision.
Beth Davies joins as project co-ordinator having spent five years at the Goodwood Estate with experience delivering events for the Festival of Speed and the Revival.
Meanwhile, as MCI UK's Association business continues to grow, two key hires have been made to advance the Association Management and Consulting expertise offering for clients.
Therese Dolan joins as director association management and consulting services with over 14 years' experience in the conference and events industry, moving into the Association and PCO sector in 2007. Dolan has worked with a wide range of national and international associations before moving in-house to lead the Conference and Events team at Diabetes UK.  Dolan led the broad programme of events, providing leadership and strategic direction alongside operational excellence in delivery and managed relationships with the Executive Board, Trustees and many high-value corporate supporters. Her role is to assist clients to develop and evaluate long-term strategic goals which support the association's vision, mission and sustainable growth.
Isabelle Hanley Timmins joins as project manager for MCI UK working with experience delivering large international congresses and exhibitions for the International Society of Ultrasound in Obstetrics and Gynaecology [ISUOG].
Divisional director associations for MCI UK, Barbara Calderwood says "I am delighted to welcome such amazing talent to our team. Therese is highly regarded across the UK institutional sector and will be focusing on the value proposition of member organisations providing member engagement solutions around their customers' journey. Isabelle brings impressive credentials of delivering major international congresses around the world."
MD of MCI Experience and MCI UK, Kim Myhre comments, "It is an exciting time for our business with significant growth across our talented teams and client portfolio. In building on our strategic, creative, technology and production expertise, we are able to offer our clients transformative experiences and events that connect more meaningfully with their audiences and achieve business results."