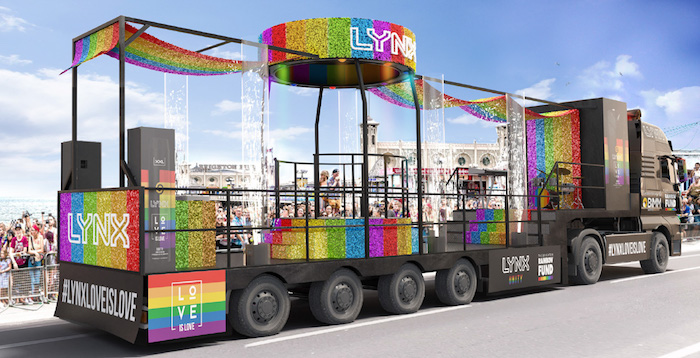 Experiential marketing agency N2O will have a major presence at Brighton Pride this weekend with activations for both Unilever and All Out Beauty.
The agency will demonstrate its creative versatility with two separate experiences. The Lynx Pride float for Unilever is complete with roller skaters, confetti cannons and an on-board DJ. All Out Beauty, N2O's own fashion, beauty and lifestyle experience, will appear at the Brighton Pride Festival in Preston Park. Partnering with Superdrug and Unilever's fragrance brand Impulse, the pop-up will let beauty addicts and fashion fans try new products and enjoy free festival styling, including hair glitter and body jewels.
Within the All Out Beauty pop-up, Impulse will be host to a giant rainbow swing, perfect for Instagrammers to take photos and share on the day.
Megan Wilson, senior shopper marketing manager at Unilever, said: "We're really proud to be sponsoring Brighton Pride on Saturday with Lynx and Impulse and supporting LGBTQ+ along with The Brighton Rainbow Fund."
Clare James, commercial director at N2O, said: "It's fantastic to be bringing these brands to Brighton Pride with exciting activations, and we're looking forward to the crowds being pumped up by the music, covered in glitter and styled for the occasion!"