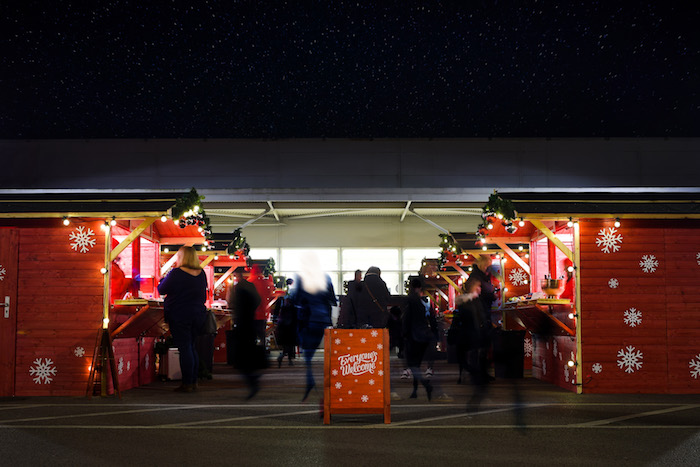 N2O delivered a Bavarian-style Christmas Market to thousands of Tesco customers this season.
For four weeks from mid-November, the Market got festive proceedings underway at the start of the customer journey in car park, with the chance to taste a range of food and drink from big name brands, all perfect for Christmas.
Complete with wooden Christmas Market stall huts, customers got into the Christmas spirit, tasting Christmas inspired samples served by Brand Ambassadors and further enjoying gift demonstrations in store.
Over 140,000 customers experienced the Market, which toured a total 28 Tesco stores nationwide, truly amplifying Tesco's overall Christmas campaign line 'However you do Christmas, Everyone's Welcome at Tesco'.