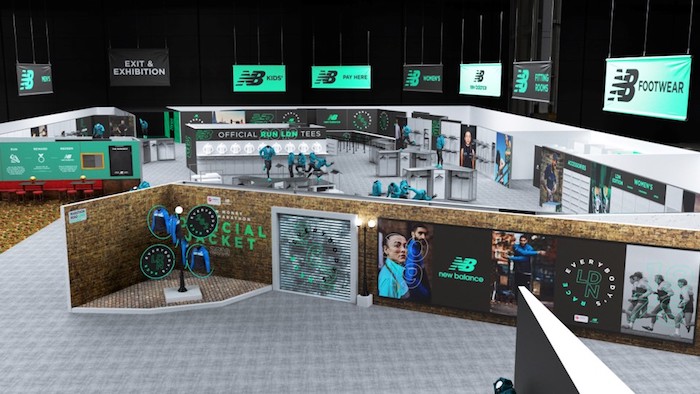 Marking its second year sponsoring the Virgin Money London Marathon, global athletic leader New Balance is bringing  an unexpected energy boost to runners during this year's race, just as they need it most; the dreaded Mile 24.
The Blackfriars section of the Virgin Money London Marathon course is notorious among runners, due to its long and lonely crowd-free underpass, which also features an uphill exit just as participants head towards the final stretch of the route. This year, rather than facing the dark underpass and uphill pull alone, in an activation planned and managed by brand experience specialists RPM, New Balance will be there to spur runners on with a lively drumming band and a cheer squad to give participants an additional boost of support and energy before the crowds line the route again.
New Balance is supporting the on-course activation during this year's 39th London Marathon with a number of activations at the 2019 Virgin Money London Marathon Running Show, held in advance of the race from 24 – 27 April.
The Virgin Money London Marathon Running Show, which is free for runners and their supporters to attend, will feature:
An Instagram competition, giving away a pair of trainers every hour. Participants have their photos taken in social share booths and upload onto Instagram with #everybodysrace to be in with a chance of winning
Dedicated New Balance space at The Runaway, where Runner's World pacers can be asked any last minute questions
Giveway of a branded runner's or spectator's pack filled with race essentials, with signup to the New Balance newsletter
A limited edition 2019 Virgin Money London Marathon graphic t-shirt
The opportunity to shop the full 2019 Virgin Money London Marathon footwear and apparel range
Sam Matthews, senior marketing manager, New Balance comments, "The Blackfriars underpass at mile 24 of the Virgin Money London Marathon route is notorious with runners as one of the harder sections of the route. Without crowds to cheer them on and 23 gruelling miles behind them, the uphill exit of the underpass can be a very dark stretch. New Balance always has its runners' backs though, and we're delighted to be offering this year's participants a little boost of energy as they get so close to the last miles of the race."
Dom Robertson, MD of RPM adds, "For a brand so dedicated to giving their audiences the right support just where they need it, New Balance are the perfect sponsors to be helping runners along at this point on the course. Wrapping the brand's support with the Virgin Money London Marathon Running Show activation also helps participants to share their Virgin Money London Marathon experience with their families, friends and supporters."