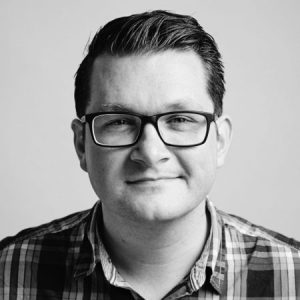 Sol Rogers, Founder and CEO of  Rewind , will chair BAFTA's new Immersive Entertainment Advisory Group, which will advise BAFTA on the future of immersive entertainment.
The group will take over the work done by last year's Virtual Reality Advisory Group and will deliver its recommendations back to BAFTA within the next twelve months. The Immersive Entertainment Group is made up of 15 individuals representing both the technology and creative sectors and brings expertise from across the immersive spectrum.
Sol Rogers comments: "Last year we built a great foundation together; this year I'm honoured to be taking the reins and steering BAFTA's new Immersive Entertainment Advisory Group to continue to make an important and positive impact on our burgeoning industry. The focus will be on educating and supporting BAFTA and its members on all things immersive. While the core team will be smaller than before, there will be plenty of opportunities for those interested and involved currently in BAFTA film, games, and TV to participate in larger consultations throughout the year."
The Immersive Entertainment Group will explore the impact that VR, AR, MR and beyond will have on the current landscape of the film, games, and television industries. The group will assess the impact of immersive entertainment within BAFTA's global mission, and the best ways for BAFTA to facilitate learning experiences. It will also engage with the broader immersive entertainment community during its research by hosting events and inviting information and feedback.
BAFTA's Immersive Entertainment Advisory Group is comprised of :
 Chair – Solomon Rogers – Founder and CEO, REWIND
Deputy – Dave Ranyard – Founder and CEO, Dream Reality Interactive
 Alice Taylor – Director, StudioLab, Walt Disney Studios
  Annie Robinson – Head of Content and Creator Relations, Magic Leap
  Duncan Burbidge – VP Global Operations, The Third Floor
 Julia Hamilton Trost – Head of Business Development & Content Partnerships, Google VR/AR
  Mária Rakušanová – Director of VR, AR and New Media, Raindance Film Festival. Microsoft    Mixed Reality
  Neil Graham – Executive Producer, Sky VR & Sky Cinema
  Nick Rooke – Director of Developer Relations, Sony Interactive Entertainment Europe
  Paul Brown – GM, Vive Europe
  Ted Schilowitz – Futurist In Residence, Paramount
  Tom Burton – Head of Interactive and VR, BBC
  Vicki Dobbs Beck – Executive in Charge, ILMxLab
  Yelena Rachitsky – Executive Producer for Experiences, Oculus