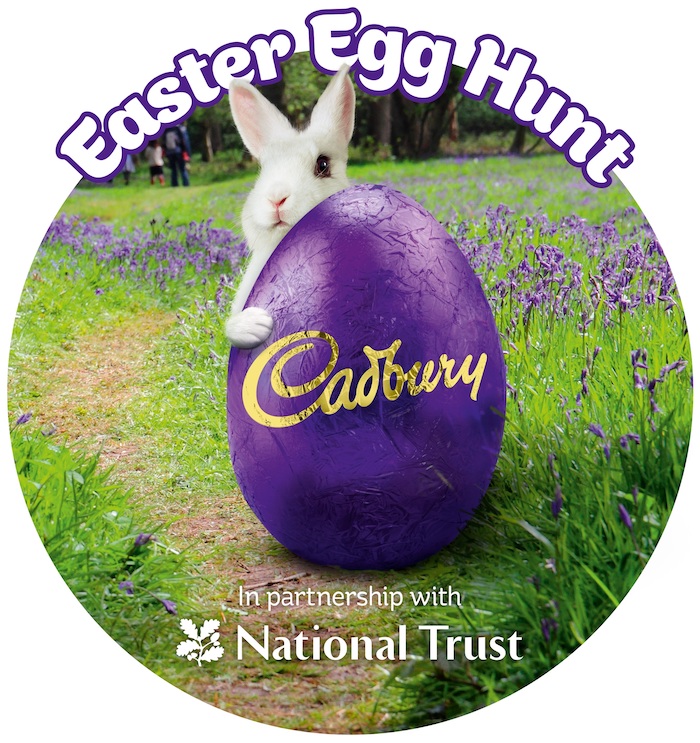 The annual Cadbury National Trust Easter Egg Hunt ran across the Trust's 306 properties across the UK over the Easter bank holiday weekend. For the sixth year running, RPM executed the experiential element of the campaign.
Cadbury provided each property that signed up with the National Trust and National Trust for Scotland portfolio with the support to activate their own personalised egg hunt themes that tell the unique stories of each of the locations in exchange for a Cadbury treat.
Building on the successful 2018 strategy and creative concepts, RPM created and produced all of the assets in line with the wider brand Easter campaign, including the kit and signage, and handled all of the staffing and logistics to make the partnership a success.
Delia Metral, Cadbury brand manager, commented, "Easter is a key occasion where families come together for the long weekend. It is fantastic to be able to encourage people to visit the amazing range of National Trust locations around the country, as well as providing them with a boost to keep these historic locations running for generations to come."
Dom Robertson, MD of RPM adds, "For many people around the country, Easter is synonymous with Cadburys chocolate eggs, and being able to run such a long running promotion which also helps to preserve the history of iconic locations around the country is a real pleasure."
All money raised over the weekend goes back to the specific property, ensuring The National Trust and National Trust for Scotland can keep looking after special places for families to enjoy for years to come. So far, some £4.8million has been raised for the National Trust in England, Wales and Northern Ireland by the promotion following the 2018 Egg Hunt.
By partnering with The National Trust and National Trust for Scotland in the long-running campaign, Cadbury can bring the ritual of the Easter Egg Hunts to life and engage families all over the country, bringing them together over the Easter period and introducing them to the historic and beautiful properties run by the charity throughout Great Britain and Northern Ireland.