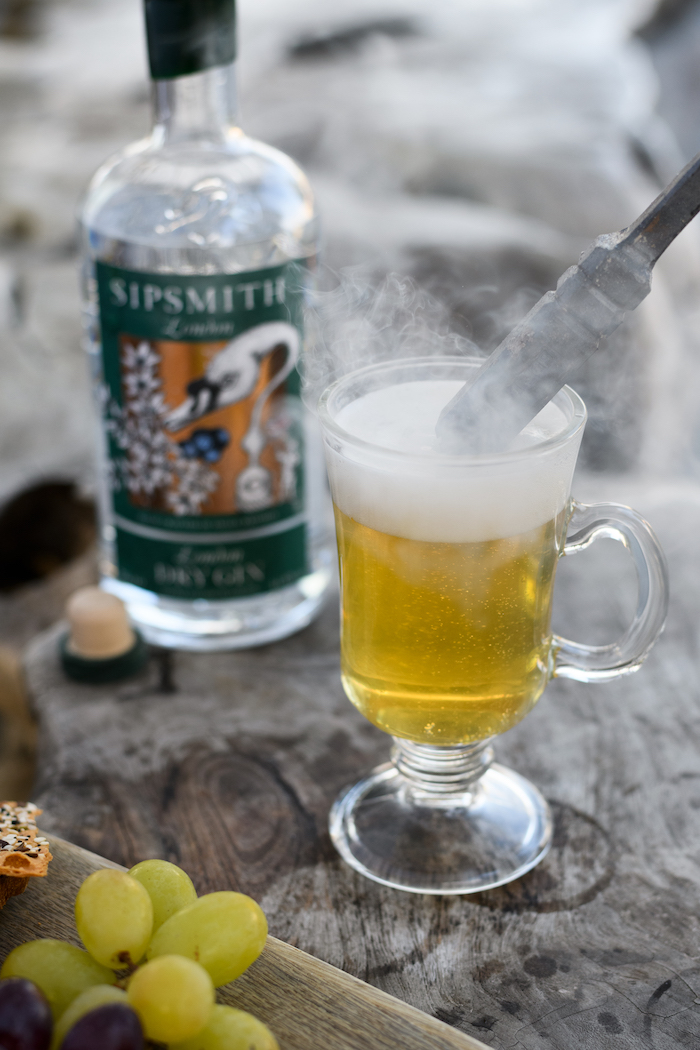 Sipsmith and Ham Yard Hotel, are heating up their partnership this coming 'Ginuary'. Hot Gin Roof is returning to the private roof terrace of the hotel with a historically based menu of both classic and new hot cocktails set to treat those gin loving senses.
The initial partnership between Sipsmith and Ham Yard Hotel in #Ginuary 2016 spearheaded the hot gin trend across the country and has led to hundreds of pubs and bars serving up Hot Gin across the country this winter.
To craft this year's menu, Sipsmith master distiller Jared Brown, and Firmdale Hotel's group mixologist, Eoin Kenny, delved back into the history books. They discovered that not only was gin first sipped hot before there was access to central heating, but also that historically these drinks were heated using a red hot 'poker' taken straight from the fire.
Guests will discover the wonders of hot gin history and a new way to enjoy the capitals favourite spirit. Cocktail's will be 'poked' piping hot in front of guests using special blacksmith crafted pokers, otherwise known as loggerheads . Once plunged into the cocktail this historical bar tool will heat it instantly, caramelising the sugars and producing a wonderful aroma of 'ginny' magic.
Sipsmith master distiller, Jared Brown, says: "At Sipsmith we have always had deep reverence for the past, centered on London's gin herita ge. I've been exploring history for inspiration and we can't wait to see the reaction on our guest's faces when they witness the art, theatre and flavour that can be achieved when heating drinks with hot fire pokers."
Firmdale Hotel's group mixologist, Eoin Kenny, adds: "This year we have created a whole new menu of classic gin cocktails with a hot twist, as well as including a few updated favourites from the previous years. We truly enjoy collaborating with Sipsmith to create this unique, pioneering experience and this year is one not to miss."
Hot Gin Roof will run from Wednesday 17 th January until Saturday 17 th February in 90 minute sessions.