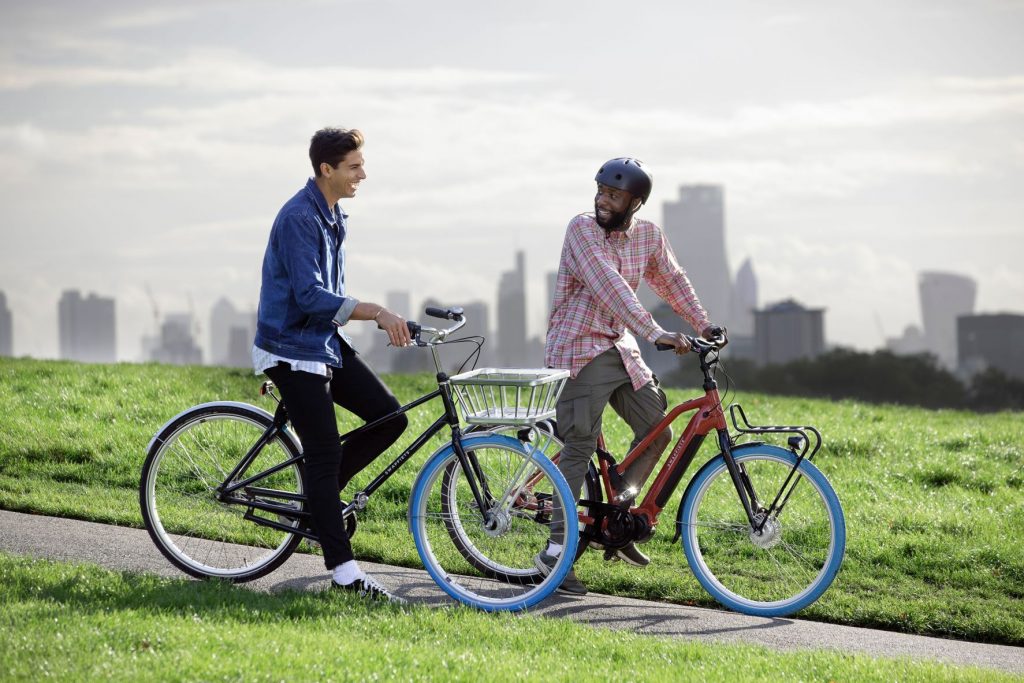 Swapfiets is giving London commuters a free bike, to use for a whole week, to help get into the office during the upcoming TFL Tube and Overground taking place 18th – 20th August.
All participants have  to do to get their hands (or feet) on one of the iconic Dutch city bikes for the week is head over to the Swapfiets Spitalfields store at 58 Commercial St E1 6LT with a photo ID to collect your free Deluxe 7 bike (T&Cs apply).
The bikes will be available to collect on 17th August ahead of the disruption and free for seven days to keep London on the move.
There has never been a better time to try out the innovative bike brand, which was voted as one of the top 10 fastest growing companies in 2021 by the Financial Times.
For those that enjoy the biking life and want to avoid future tube strikes, Swapfiets offers a stress-free alternative to travelling in the city and beyond. The bike subscription service offers a range of bikes starting from just £16.90 a month. Subscriptions include on demand maintenance and repairs, an AXA chain lock, replacements if stolen, as well as access to top of the range bikes and e-bikes.
On the free giveaway ahead of the strikes, Katarina Hlavata, UK Country Manager at Swapfiets, said: "We know that for Londoners who rely on public transport for their daily commute to work, there's nothing more frustrating than a Tube strike – which is why we want to provide 100 Swapfiets bikes on a first come first served basis to try and make life that little bit easier!
She continued: "We hope that by encouraging people to change their mode of transport for the strike, many Londoners will consider and appreciate the multiple health and environmental benefits of cycling as a longer-term alternative for their daily commute."
How to get your free Swapfiets bike for the week?
Head to Swapfiets' Shoreditch store, 58 Commercial St E1 6LT, on Wednesday 17th August
Bring a form of photo ID and fill out the form
Enjoy free use of a bike for seven days
Return to Swapfiets, Shoreditch by 6:30PM on Wednesday 24th August
Full subscription benefits included
What is included?
You get the full Swapfiets service, free for the week, including:
The Deluxe 7
A chain lock from AXA
Maintenance and repair service on demand
Guarantee that is there is any problems the bike will be swapped out for another model in 48 hours or less
Did You Know?
Cycling to work can mean you have a 45% lower risk of developing cancer, and a 46% lower risk of cardiovascular disease (your health – better by bike)
A switch of one journey per day reduces a person's carbon footprint by approx. 0.5 tonnes over a year (your climate – better by bike)
If all cycle journeys increased from the current level of 2% to 25% by 2020, the collective benefit would be £248bn (your pocket – better by bike)