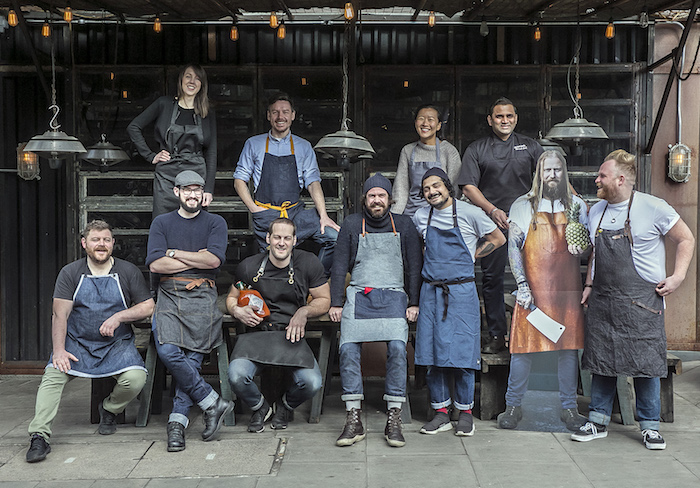 On 11th May in East London, a one-off night market-style event in celebration of the 150th anniversary of Tabasco Sauce is bringing together a line up of talented  chefs and some of the city's best bartenders for a menu inspired by the culinary diversity of the London food and drinks scene.
Manning the kitchens at the 'Tabasco Global Kitchen' will be: Andrew Clarke, AngloThai, Breddos Tacos, Bubbledogs, Gunpowder, Jinjuu, Nonna's Gelato, Oyster Boy, Rocks Oyster Grill, Salon, Shaun Whitmore, Smokestak, The Vurger Co and more.
There will be food stalls, cocktail bars and even a few fire pits offering the classics that have made Tabasco Sauce an icon of flavour, like Bloody Marys and oysters. Also, on tap is everything from avocado ice cream, Korean fried chicken, to tacos and vegan burgers.
The party is private, but Tabasco is releasing 150 tickets to the public to celebrate with fans of the sauce.
30 tickets will be released every Friday at 10am from Friday 13th April until the event. Foodies and fans of Tabasco Sauce can get their hands on one of the golden tickets by visiting the 'Tabasco Global Kitchen' eventbrite page.
Tickets are priced at £20 with all proceeds donated to Magic Breakfast, a charity that provides free breakfast at schools, ensuring no child is too hungry to learn.