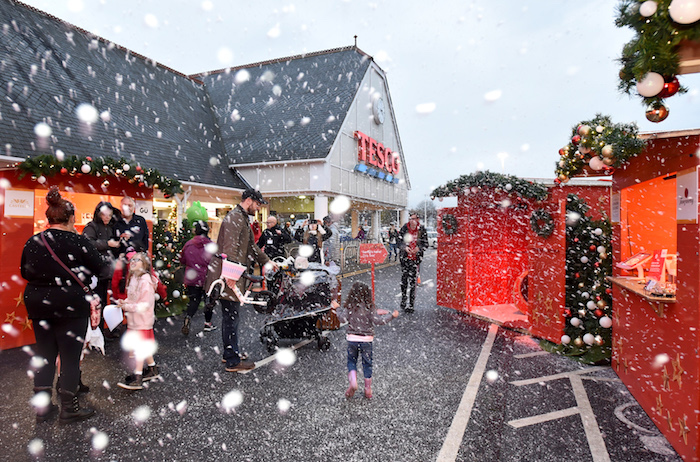 N2O is once again delivering festive cheer for Tesco customers with its Bavarian-style Christmas markets.
Back for 2019, the pop-up markets will visit 70 stores up and down the UK in the weeks leading up to Christmas.
Building on the success from previous years, the markets are featuring a Santa's Grotto, snow machine, music, a massive 4-metre bauble light installation and extensive sampling of both supplier and key Tesco Christmas lines.
Clare James, Chief Operating Officer at N2O, said: "I absolutely love seeing Tesco customers in the Christmas Markets having such a positive experience! Working closely with the Tesco marketing team and using insight of the Tesco customer mindset, we were able to ensure we're delighting customers this festive season."