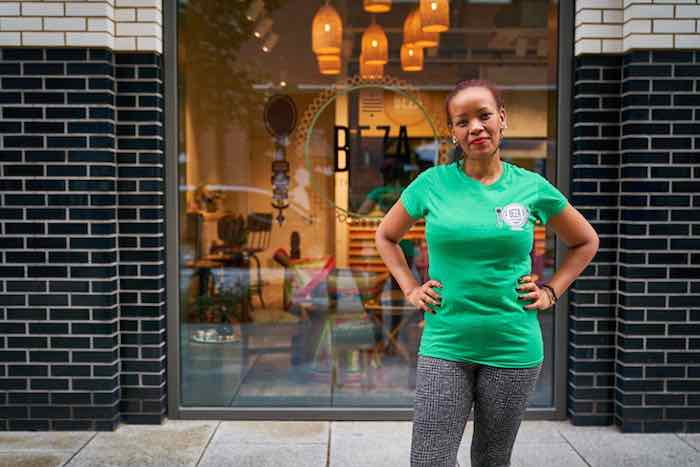 Two south London-based eateries have opened at Elephant Park – the £2.3bn regeneration project headed by Lendlease and Southwark Council in Elephant & Castle.
Traditional Ethiopian restaurant, Beza, which previously operated within Artworks Elephant – Lendlease's pop-up retail park created to support and incubate small local businesses – is serving a range of authentic dishes from a 100 per cent vegan menu, within their first bricks and mortar site.
Koi Ramen Bar is bringing southern Japanese flavours to the destination, specialising in Tonkotsu Ramen, a creamy pork noodle soup. The Elephant Park site is the third for the brand in the capital.
Guy Thomas, head of retail at Lendlease, said: "Elephant Park is set to provide a rich array of dining options for our existing community and new visitors. Beza and Koi Ramen Bar represent the first in a series of openings for local restaurants with an international feel. Our focus on incubating home-grown brands, first at Artworks Elephant and now at Elephant Park, has paid off with the launch of these two eateries, we are proud to be a part of their journey and look forward to seeing their continued success."
Beza Ethio, Founder of the eponymous brand, said: "We approached Lendlease at Artworks Elephant with the hope that their drive to support small brands at the temporary space would help us grow. We are delighted to see this come to fruition, with our first-ever permanent restaurant space, and look forward to serving the local community, many of whom already know us well."
Ming Chan, of the Koi Ramen Bar, said: "We are so happy to be here in our first proper shop in Elephant & Castle and cannot wait to serve our Ramen to all the locals around here.  We're excited to be in this fast growing development, and look forward to seeing everyone's faces over the next few years."