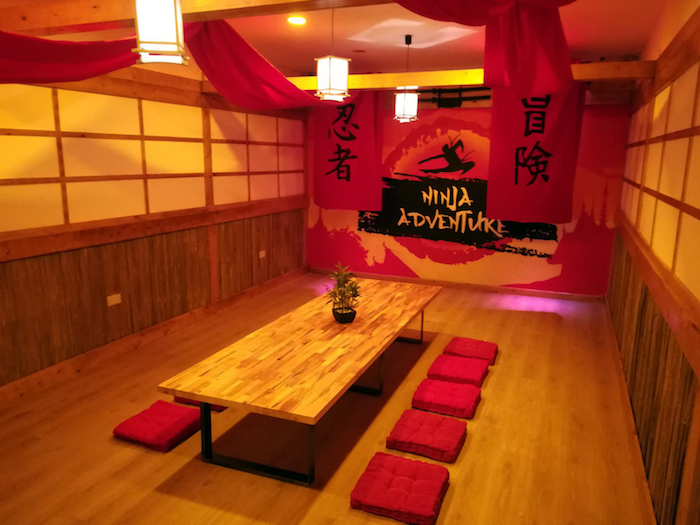 Ninja Adventure in Preston, a new £0.5m attraction which combines fitness  and ninja skills, will be opened by the city's Mayor next week.
The leisure destination contains the largest Ninja Course in the UK and lets people of all ages practice the art of the ninja by taking on a series of courses designed for different levels of fitness and agility. The centre also boasts the UK's first free-roaming wireless virtual reality experience.
The 20,000 sq ft attraction, which is creating 20 jobs, located off Mercer Street near the city centre, contains two adult courses which are the largest in the UK, along with two courses aimed at younger children and a high ropes course to take your ninja skills to the air.
Samir Patel,director of Ninja Adventure, comments:"If you've ever watched the Ninja Warrior TV show and thought 'I could do that' this is your chance to prove yourself on the UK's largest courses.
"Ninja Adventure will test your strength, balance, stamina and speed and is a great way for adults and children to improve their fitness while competing against friends and family.
"Also in the centre we have 'Snookball', a large-scale snooker experience for all ages with football-sized balls which you kick into place, and a huge Virtual Reality Arcade called Multiverse featuring ten action-packed experiences across three separate VR zones."
Ninja Adventure is open 10am-8pm, seven days a week, with sessions available to book online.
Mayor of Preston, Councillor Brian Rollo will officially open Ninja Adventure on Saturday, March 24 at 9.30am.