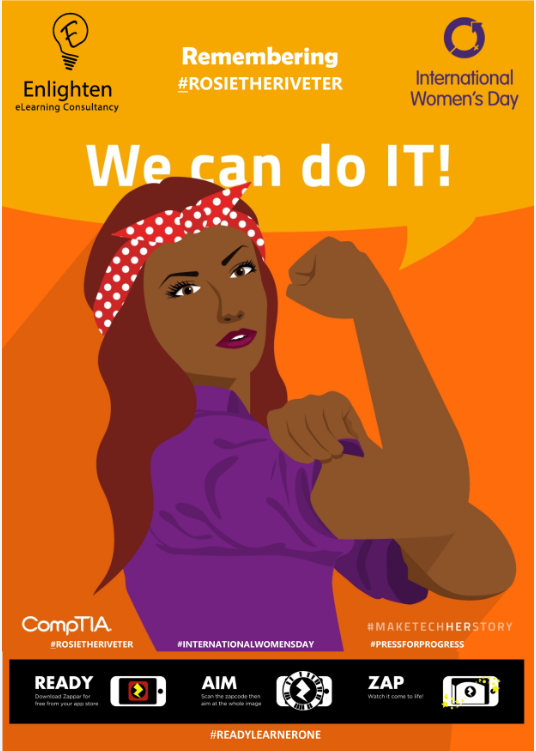 Ahead of International Women's Day, augmented reality experts, Zappar teamed up with Enlighten and CompTIA (leading tech association) to create augmented reality enabled posters, celebrating women throughout history.
Working closely with CompTIA, Enlighten  developed a campaign to allow users to redesign and develop the classic Rosie the Riveter poster from World War II, in their "Reimagine Rosie" campaign. The character Rosie is inspired by Parker Fraley – who passed away on January 20th this year – as a testament for everything that she represented, which continues to be of huge importance in today's society.
The immersive and interactive posters give users access to games and information and also educate and inform users about International Women's Day and the work that goes on across the world.
International Women's Day was celebrated on March 8th.  
Michael Brown of MKTG marked International Women's Day with a guest piece for FMBE on the future of women's sport, which can be found here.