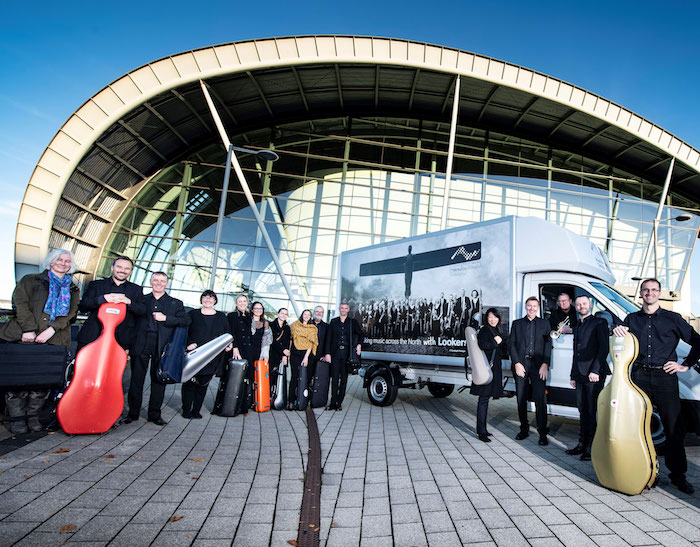 Lookers hits the right notes with sponsorship of North East musical institution
Motor retailer Lookers has struck up a sponsorship agreement with Royal Northern Sinfonia (RNS) in the North East as part of its support for talent in the region.
Lookers will now support the work of this world-class chamber orchestra as it tours the North of England with over 80 performances and education workshops taking place each year.
RNS, whose home is Sage Gateshead, travels across the North East, North West, Yorkshire and the Humber, offering people who would otherwise not have access to classical music the chance to see concerts or participate in music education sessions in their area.
As part of the agreement, Lookers will provide the free lease of a Ford Luton L4 Transit van for three years, which RNS will use to transport their instruments.
Lookers has also supplied livery for the vehicle, giving it a distinctive look as it travels up and down the North to churches, community centres, hospitals and shopping centres.
RNS, which has recently celebrated its 60th year, comprises of 37 resident musicians. It moved to Sage Gateshead, one of the North East's premier music and arts venues, in 2004 and the building is visited by almost 500,000 people annually. Last year the orchestra reached a live audience of more than 95,000 people and reached an estimated four million through broadcasts.
Heike O' Leary, marketing director at Lookers, said: "We are very proud to be sponsoring Royal Northern Sinfonia, who do such fantastic work in the community. Whether it's performing to packed audiences or hosting insightful workshops, they provide an inspirational service to people right across the North. We were happy to provide them with the use of one of our vehicles and we hope that it helps them reach even more people with their music."
Caroline Newton, head of Orchestral Operations at Sage Gateshead, said: "We are delighted with our fantastic new van and are very grateful to Lookers for their valuable support.
"We rely on donations to enable us to bring the very best in classical music to as wide an audience as possible, and the van will certainly ensure we can reach lots of people who might not otherwise have been able to feel the difference live music can make."