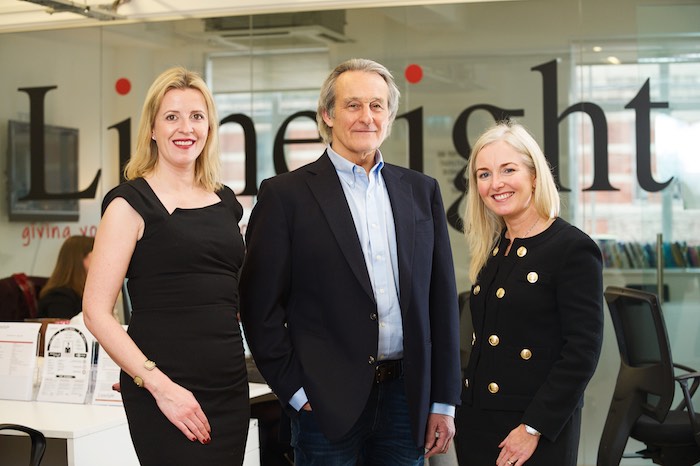 Acceleris, the communications agency, has announced its acquisition of the London and Dubai based PR & Communications agency, Limelight, in a move which will create a new force in national and international reputation management.
The new agency will have offices in London, Harrogate and Dubai and will be in the UK's Top 20 agencies with a HQ outside London.
Its 25 strong, highly experienced team includes senior corporate communications professionals, former national and international print and broadcast journalists as well as social media, video and content specialists.
The acquisition of Limelight from founder and chief executive, Susanna Simpson, is designed to leverage growth opportunities in the London market, across the UK and overseas.
Now in its 11th year and with offices in London and Harrogate, Acceleris has won close to 60 awards both in the UK and internationally for integrated, multi-discipline campaigns across specialist sectors, including maritime, health & wellness and transport.
The agency is three times winner of the 'Agency of the Year' title in the UK Public Sector.
The new agency will see all the offices work as one business from day one. Susanna Simpson will become a shareholder of Acceleris and join the enlarged board of the agency, focusing on growth across the London market. All three offices will continue to operate under their existing names.
Sector specialisms of the new agency will include Transport & Logistics, Tech, Business and Professional Services, Maritime, Health & Wellness and Travel.  Clients include Utilita, Acxiom, Bourne Leisure, Nexus, European maritime professionals' union, Nautilus International, and national adult and child care provider, CareTech.
Louise Vaughan, Acceleris' managing director who will head the new agency said:
"This is a strategic acquisition that brings together two highly regarded agencies to create a single, exciting and highly credible new force in reputation management specialising in the B2B, public and third sectors. By leveraging our complementary strengths we will not only benefit from greater scale and geographical reach, but will also offer our clients much greater capabilities. These will be commercially focused services spanning corporate communications, digital and broadcast media, copy writing, content production and crisis and reputation management all of which can be delivered across the UK and Internationally
"There is a fantastic synergy between the two agencies in terms of reputation, ambition, quality of work, client service standards and culture that makes this such a compelling deal. We are confident that bringing these award winning agencies together will accelerate growth and create positive benefits for our clients and staff alike."
Susanna Simpson, Limelight founder added: "Acceleris acquiring Limelight will help my team and me to take a real step up in terms of what we can offer our clients and our employees. The additional resources and skills provided by Acceleris and its experienced board will enable us to significantly grow and achieve greater ambitions for our clients and ourselves. I am very proud of our past, but more excited for our future. To be working with such a talented combined team to take our new business to the next level is an opportunity for everyone and I am completely confident it will be a big success."